What Is a Home Energy Audit?
This thorough evaluation of your house's energy health will help you choose the right upgrades to make it more comfortable, healthy, and affordable to live in.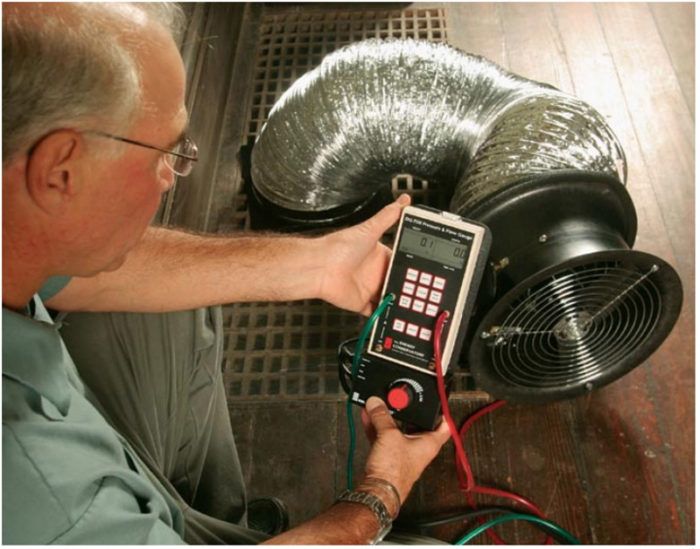 A home energy audit is an in-depth look at a house and its mechanical systems that provides details on how energy is used and how energy consumption could be reduced. The object is not only to save money but also to make a house more comfortable and improve indoor-air quality. Even relatively new houses often benefit.
For lots of Americans, household energy use isn't a trivial problem. According to the American Council for an Energy-Efficient Economy, about one-quarter of all U.S. households spend more than 6% of income on energy bills, what the ACEEE called a high energy burden. Nearly 16 million households pay more than 10% of total income on energy, a severe energy burden. The problem is especially acute for low-income households.
Audits allow trained inspectors to track down problems that range from a lack of insulation and leaky windows to inefficient heating and cooling equipment. Problems that can be identified can be fixed. Home energy audits may be free or subsidized through utility efficiency programs.
What to expect
According to the Building Performance Institute, a 25-year-old organization that certifies energy auditors, an audit will include:
A review of energy and utility use, including electricity, water, and natural gas.
An evaluation of both the inside and outside of the house in which an inspector may use a blower door, thermal imaging camera, and other equipment.
An evaluation of heating and cooling appliances.
Recommendations for changes in lifestyle habits that can lower energy use as well as a report that prioritizes energy improvements with projected costs and return on investment.
Information about eligibility for state or national incentives and rebates.
BPI says making recommended upgrades can cut between 5% and 30% from monthly energy and utility bills.
A blower-door test is an essential part of the inspection. This bit of diagnostic gear consists of a calibrated fan mounted in a frame that's placed temporarily in an exterior door. The fan pulls air out of the house, reducing air pressure inside and allowing outside air to make its way through gaps in the building exterior. The technician conducting the test measures how many air changes per hour occur at a certain pressure (typically 50 pascals). Airtightness will be logged as a number, say 5 ACH50—5 air changes per hour at a pressure difference between inside and outside of 50 pascals.
Related Video: How to Set Up and Use a Blower Door
Air leaks represent a significant loss of energy, easily adding up to the equivalent of leaving the bottom sash of a double-hung window open all year long, according to this Fine Homebuilding article. With the blower door running, auditors can use a smoke pen or similar device to pinpoint the source of leaks. Leaks in ductwork inside the conditioned space of the building must be tested separately with a device called a duct blaster, as shown in the photo above.
An infrared camera can spot temperature differences in exterior surfaces, which show the places where energy is bleeding through walls and roofs and where more insulation is needed. Other diagnostic equipment can measure the efficiency of heating equipment and other appliances. A comprehensive article from Green Building Advisor runs down the list of equipment that an energy auditor is likely to use.
Not all audits, however, involve the use of specialized equipment. Some rely instead on a visual inspection that may take less time and cost less. An audit can run from 45 minutes for a simplified walk-through to three or four hours for a complete assessment.
Are audits just for old houses?
The median age of a house in the U.S. is 36 years, according to U.S. Census data. Older houses are more likely to be leaky and under-insulated, and so good candidates for an energy audit. These reports will give their owners a road map for making improvements that not only lower energy costs but also improve indoor-air quality and generally make the building more comfortable.
But much newer houses also can benefit. In an article posted at Green Building Advisor a few years ago, energy auditor Erik North claimed the worst house he ever audited had been built just five years earlier. "The reality is that 99.99% of all homes can be substantially improved for efficiency and savings," the Portland, Maine, auditor wrote. "And this absolutely, 100% includes houses built in the last five or 10 years. New means a great many things, but energy efficient is not necessarily one of them."
Shortcomings will, of course, vary from house to house. But John Jones, BPI's national technical director, without hesitation identified the most common problems auditors encounter. "No air-sealing, undersized ductwork, and oversized heating and cooling systems," he said. "Everybody thinks [new] windows are going to solve the problem, and that's not necessarily so. It's going to help the problem in some cases, but in most cases houses are not air-sealed; they have undersized ductwork, they have oversized heating and cooling equipment."
Are all audits the same?

Major certifying organizations in the U.S. for residential auditors include BPI and the Residential Energy Services Network, or RESNET. According to Jones, the two offer similar evaluation services but have slightly different business plans. BPI is more focused on existing homes than it is on new construction. RESNET says that about 95% of its ratings are conducted for new construction. But the scope of work in assessing energy performance is similar.
RESNET Program Director Ryan Meres said in an email that there are two levels of inspections: a home energy survey, an hour-long visual inspection that does not include the use of diagnostic equipment, and a deeper dive called a general energy audit that collects more energy-use data and includes the use of diagnostic equipment.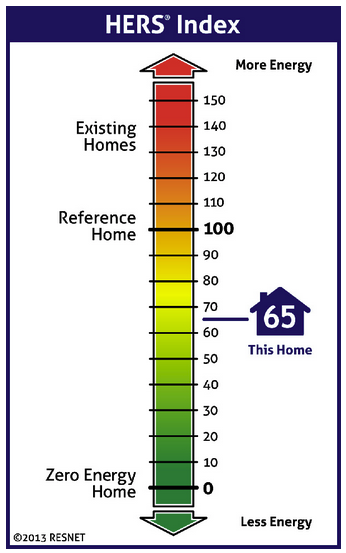 "A home energy auditor such as a certified RESNET Home Energy Rating System (HERS) rater will conduct a whole-house evaluation including a computer software analysis to identify and prioritize proposed treatments for improvement," he said. "This is followed by a detailed report providing suitable retrofit requirement recommendations and specifications."
RESNET raters also can provide a numerical score for energy efficiency using the HERS (Home Energy Rating System) Index, which compares the relative energy efficiency of the house to a hypothetical reference home of the same size and shape. The lower the number, the more efficient the house. For example, a HERS score of 50 means the house is 50% more efficient than the hypothetical code-compliant house.
BPI's approach is a little different. Jones said BPI uses a "contractor model" in which the auditor is also the contractor who would like to be doing the work to upgrade the house after the inspection is complete.
"Typically, our contractors are completing a full comprehensive audit on a home and developing a workscope of recommended upgrades and improvements to the home, and then working with the customer to get the work completed," he said.
Both RESNET and BPI provide searchable databases of certified auditors at their websites. Licensing requirements for energy auditors vary by state, Jones said.
How much does an audit cost?
An energy assessment from a BPI-certified auditor should cost between $250 and $1250, depending on where the house is located, Jones said. Factors include local labor rates, the size of the house, and even traffic conditions that affect the amount of time the auditor needs to complete the work.
Meres said a RESNET audit on average costs between $300 to $800, depending on which type of audit is requested.
Financial help may be available, depending on where you live. In some states, utility-financed efficiency programs offer incentives to homeowners that will cover some or all of the cost of the audit. Loans and grants also may be available to carry out recommended work. To learn what programs are available where you live, consult the DSIRE database maintained by the North Carolina Clean Energy Technology Center.
How to choose a rater
Both Meres and Jones suggested that consumers make sure they are getting a qualified auditor.
"A homeowner should ask a rater for references and their experience doing HERS ratings," Meres wrote. "A homeowner should also ask for the name of the rater's quality-assurance provider and request that the rater submit the rating to the RESNET Buildings Registry."
Poorly trained auditors may fail to spot important deficiencies, Jones said, and can "screw up a house quickly if they don't address the right things in the right order.
"It's really important to get the home energy audit from a qualified individual, somebody's who's been trained and certified to do it properly," he continued. "They should have the right diagnostic equipment to do it properly. You're spending the money anyway, you want it done right."
Scott Gibson is a contributing writer at Fine Homebuilding and Green Building Advisor.
---
RELATED LINKS
Next:
How to Calculate Energy Costs