Durable Wide-Plank Floors Made From Hickory
The Earthen collection from Carlisle Wide Plank Floors combines a unique look with the advantages of an enduring material.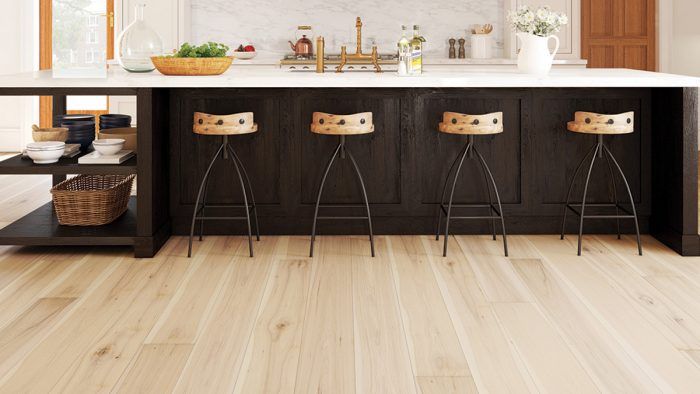 To many, well-built homes and quality hardwood are as synonymous a pairing as a hammer and nails. Perhaps no wood, however, is considered as tough-as-nails durable as hickory, which makes sense given its long history of use by indigenous cultures in North America. So it's not difficult to see why hickory is experiencing a resurgence among modern home-builders and homeowners moving toward durable, built-to-last construction methods and materials.
One manufacturer, Carlisle Wide Plank Floors, presents a particularly attractive option for blending fashionable aesthetic and material endurance with their Earthen collection of wide-plank hickory floors. Hand-crafted from Shagbark and Bitternut hickory, the collection includes six hardwood floor options with dense grains, low sheen, distinctive colors, and rich tones. Each are sourced from northern climates and named after a different type of soil–alluvium, argil, chalk, humus, kaolin, and regur.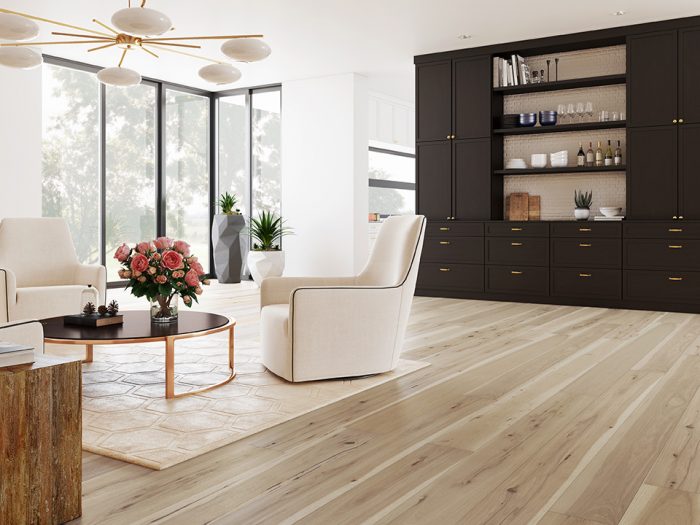 What makes Carlisle's Earthen collection unique is the way it mixes two grades of planks—one that is traditionally smooth and another with imperfections like knots, ingrown bark, and mineral streaking—to create an overall more organic hardwood look.
Hickory is known for being tough to work with, but these floor planks are end-matched for simple installation. Planks are offered in ¾-in. thickness with 8-in. widths and 2-ft. to 12-ft. lengths with options for engineered or solid construction. Customization of grade alterations, alternate face widths, and added texture are available upon request. Solid planks for Earthen start at $19.06 per sq. ft. and engineered planks start at $17.67 per sq. ft. To order, request a design consultation on their website or visit a Carlisle showroom.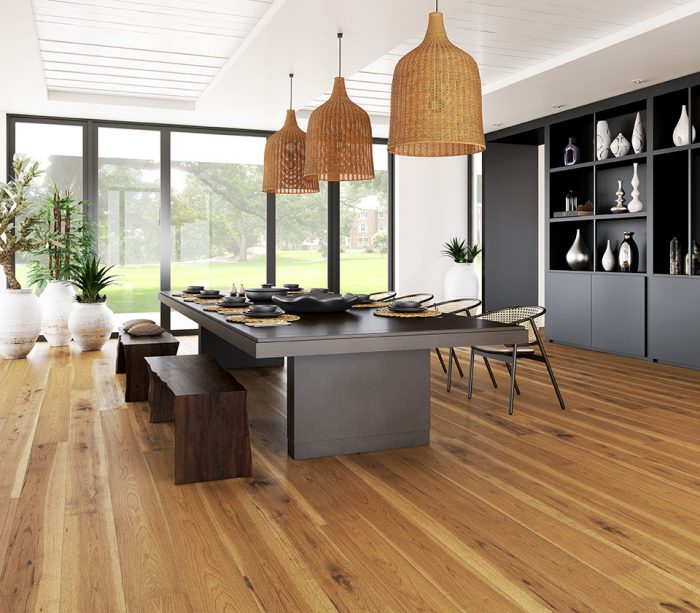 Photos courtesy of the manufacturer.
---
RELATED STORIES
Previous:
Tiling Project Guide