How to Clean a Large Paint Roller
A forceful jet of water from a garden hose gets the job done.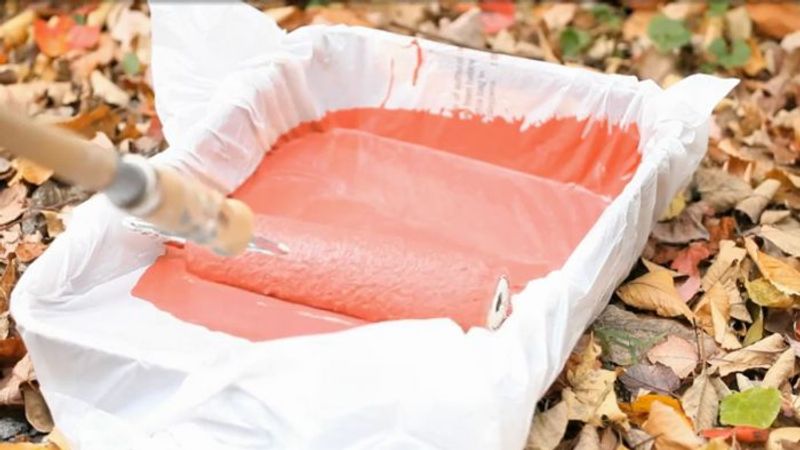 If you're rolling walls with water-soluble paint, you could just throw the roller away when you're done, or you could clean it in the sink and spend a lot of time doing it, but there's a better way.
Mel Wolpert from Weatogue, CT, has figured out a way to use a garden hose and centrifugal force to clean a paint roller. This is a kid's dream come true–you get to play with water and accomplish something at the same time. What we're going to do is load this roller up with red paint and see if we can get this to work.
First, scrape the bulk of the paint out of the roller with your handy five-in-one tool. Then hang the end of the roller over a 5-gallon bucket or other rigid surface and spray across one edge of the roller with a strong stream of water from your garden hose. The force of the water will spin the roller and rinse out all of the paint in no time. Be sure to do this in a place where you're not worried about making a bit of a mess.
Great tip, Mel. Thanks.
Bonus tip: If you don't want to have to clean the paint tray, wrap it in a 5-gallon plastic garbage bag.
Previous:
How To Clean a Small Paint Roller Without Clogging Your Sink
Next:
How to Clean a Paint Brush