Prime Cedar Siding to Stop Bleeding Tannins and Water Stains
A quick-drying oil primer and a good paintbrush are all you need to deal with ugly blemishes on cedar shingles and keep them from coming back.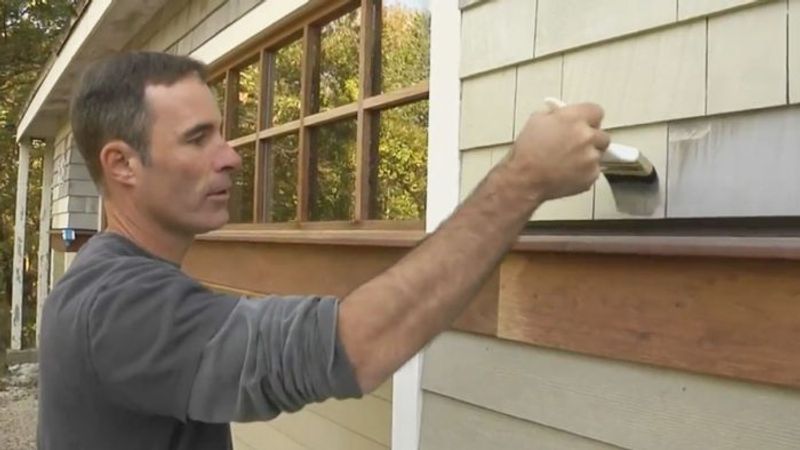 Cedar shingles are a good, long-lasting, traditional siding, but the tannins in the cedar can lead to staining down the road. So, how do you deal with this problem? We called Jim Lacey, a pro painter from Bethel, CT to show us how to get the job done right.
Jim's offered these tips for a great priming job:
– Use a high quality, quick dry, stain blocking oil based primer
– Tint the primer to match your finish coat
– Work from top to bottom
– Use a metal paint pot
– Don't overload your brush with paint
– Smooth out drips with a dry brush
– Don't spot prime; prime the entire surface
– Caulk after priming
More painting tips and techniques from Jim Lacey:
Drop Cloths: Plastic, canvas, or alternative products
Cleaning Paintbrushes and Roller Covers
Previous:
How to Back-Brush While Spray-Painting Siding
Next:
How to Fill Nail Holes and Paint PVC Trim