Connect PEX with Viega PEX Press Fittings
Viega has developed one of the fastest and easiest methods for joining PEX.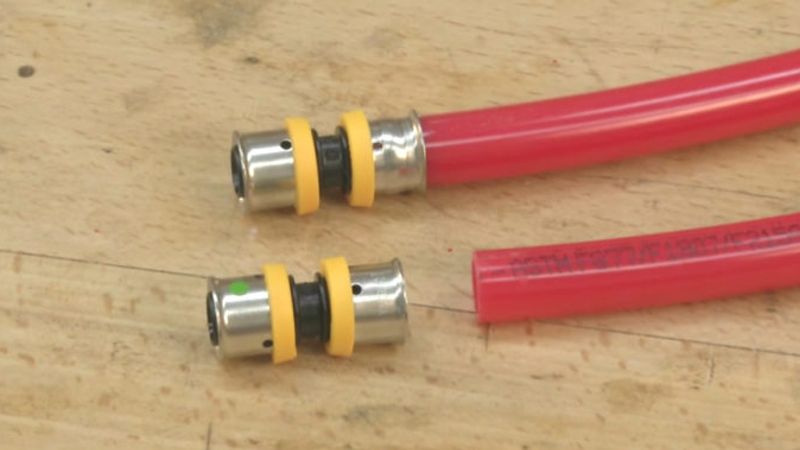 When making a PEX connection using Viega PEX Press fittings, start by cutting the PEX tubing square. Then push a press fitting onto the tubing, checking the witness holes in the stainless-steel sleeve to ensure the fitting is properly located on the tubing. Using a compatible Pex Press tool held square, press the stainless-steel sleeve. If using a power tool, the connection is complete once the tool has finished its press cycle.
For more videos about Connecting PEX fittings, check out:
Plus, check out Matt's full article about connecting PEX in FHB #272.
Previous:
Connect PEX with Push Fittings
Next:
Step-by-Step Guide for Connecting PEX to Copper