How to Remove an Old Bathtub
Learn an easy way to disconnect and pull out an old cast-iron bathtub.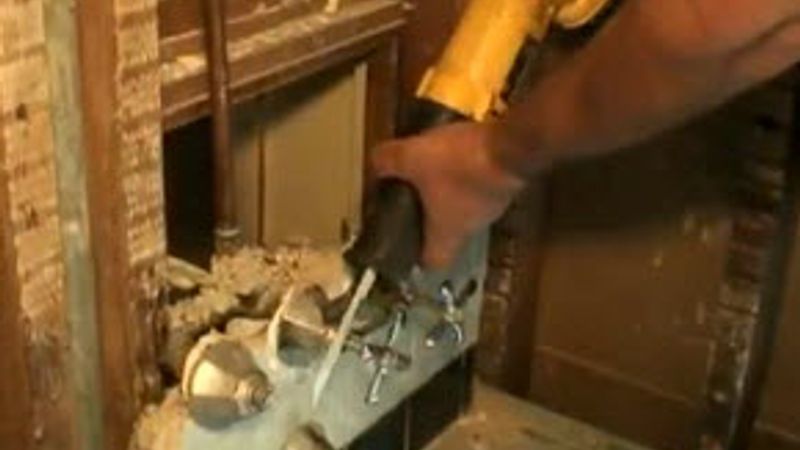 Synopsis: If you've ever had to pull out an old cast-iron bathtub, you know it's not an easy job. But there are ways to make it easier that don't involve a sledgehammer. Plumber Mike Lombardi joined us at the Fine Homebuilding Project House to show us how it's done.
---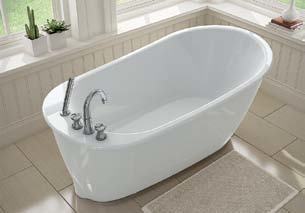 Video Transcript: This tub surround area is almost prepped for us to remove the tub, but we still have a little work to do around the valve. First thing I'm going to do is make sure the water is shut off, and then we're going to cut the handles off the valves. Next we're going to cut the piping, so we can get it out of the way.
Now we're going to cut the shower head pipe. Then, we're going to go into the closet and cut the hot and cold water supply. I needed a longer blade so I could reach the hot pipe.
The pipes are cut, now we're ready to go to the basement and disconnect the drain. I like to cut the bottom of the trap first and get rid of any water. Just be aware of a little spray. The trap is a soft brass/bronze mixture that is fairly easy to cut.
Once most of the water is out of the trap, you can finish the cut. Now we're going to cut right through the tubular part of the shoe, which is the bottom-most connection of the tub drain. Because it's tubular it cuts very easily.
When the tub drain is disconnected, we're ready to go upstairs and get the tub out of its space. The last thing we're going to do is remove the tub drain faceplate and lever. Just two screws hold it in place.
My favorite way to remove the tub is to roll it over onto the apron and onto a moving blanket. Then it is very easy to drag it right through the house.
More on Plumbing
Connecting PEX Plumbing – A close look at the ever-expanding options for joining PEX plumbing.
How to Remove an Old Bathtub – Get that cast-iron tub out of your bathroom with nothing more than a reciprocating saw, a screwdriver, and a moving blanket.
How to Remove an Old Bathroom Sink – A demonstration of all of the steps required to disconnect and remove an old sink.
How to Remove a Toilet – Tips for making a dirty job a little easier.
Ten Common Plumbing Mistakes – From unvented traps to inadequate drain slopes, the author picks his top 10 in the world of plumbing done badly in this illustrated guide. It's a helpful checklist that will save trouble down the road.
Video Vault: How to Remove an Old Bathroom Sink – Want to remove an old sink? Let veteran plumber Mike Lombardi show you the way. In this video, he makes quick work of disconnecting a sink's water and drain pipes as part of our Project House bathroom remodel. Learn how Mike makes sink removal so easy.
Previous:
Wet-Room Drainage
Next:
Drain/Overflow Assemblies