How-To
Installing a Dishwasher
To hook up a new dishwasher you'll need to connect the drain line, the water-supply line, and the electrical line.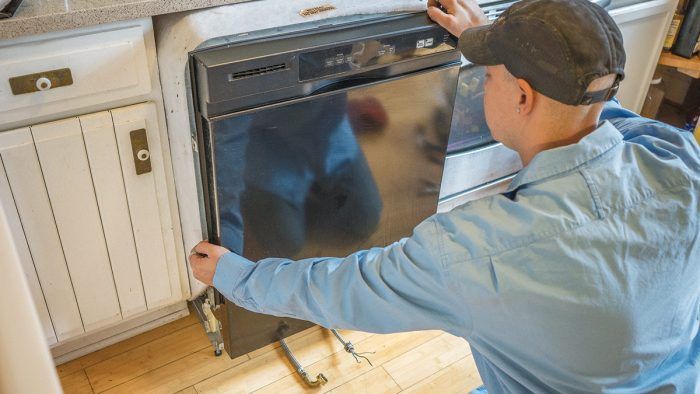 Replacing an existing dishwasher is usually a straightforward job: The opening between cabinets should already be the correct width, as most dishwashers are the same size, and the electrical and plumbing lines can usually be reused. If you are installing a dishwasher where there was none before, your main task will be to prepare the opening.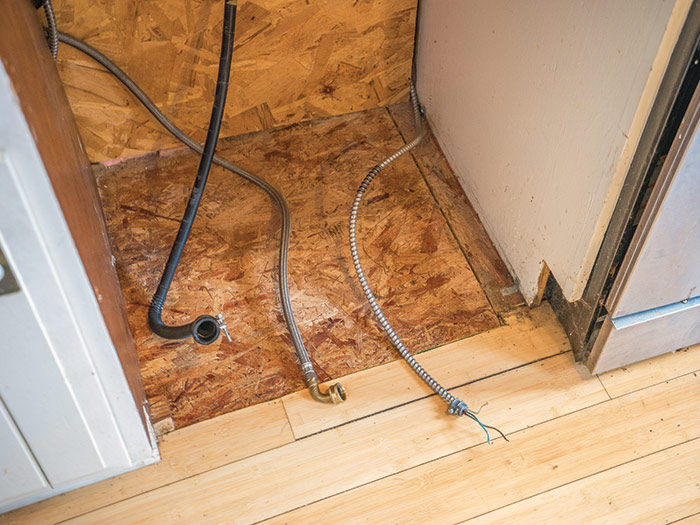 Taking Out the Old Dishwasher
If you have an existing dishwasher, shut off the water supply (usually at a stop valve under the sink). Also shut off electrical power at the service panel and test to verify that power is off. Disconnect the water and wiring lines from the old machine. Remove the screws holding the dishwasher to the cabinetry. Have small pails on hand to catch water as you disconnect the water-supply line. You may choose to disconnect the drain line from behind the dishwasher or from where it is hooked up to the plumbing under the sink. Then slide the dishwasher out, using towels or pieces of cardboard to keep from scratching the floor.
Make sure the opening is 30 in. wide (unless you are installing an economy model that's only 24 in. wide). If it doesn't already exist, snake a drain line through holes or behind cabinets from the opening to below the sink, where it attaches to a garbage disposal or a special dishwasher tailpiece on the trap. Also supply cold water with a flexible supply tube made for dishwashers; it connects to a stop valve under the sink. You'll have to supply electrical power in the form of a flexible "whip." If you are adding a new electrical line, make sure you will not overload a circuit; otherwise, connect it to a new circuit in the service panel. (Hire a pro for this.)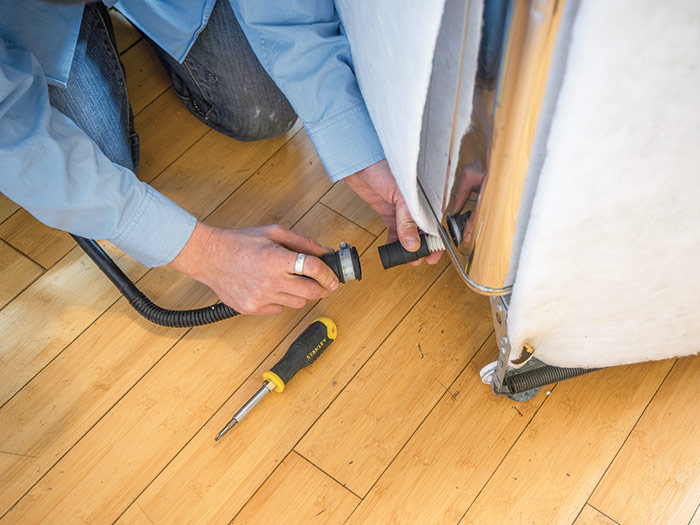 TIP: When running a dishwasher drain hose, be sure to loop it up as high as possible at one point, near the underside of the countertop. This will prevent water from siphoning backward. There is often a special clip on the hose for securing this loop. If your hose is not long enough, you can buy an extension.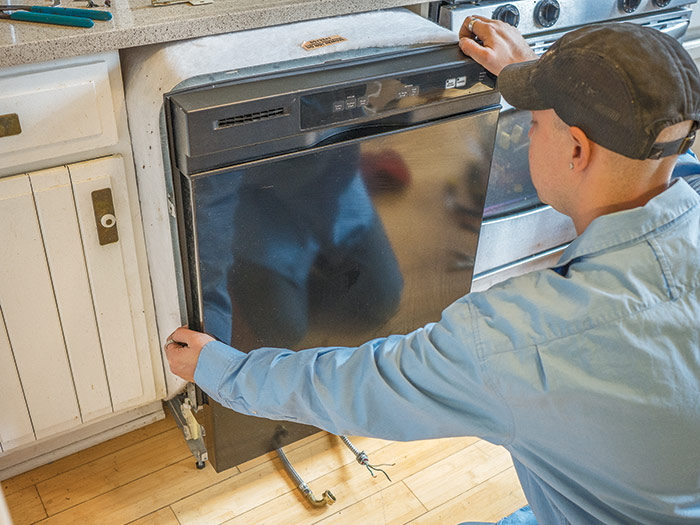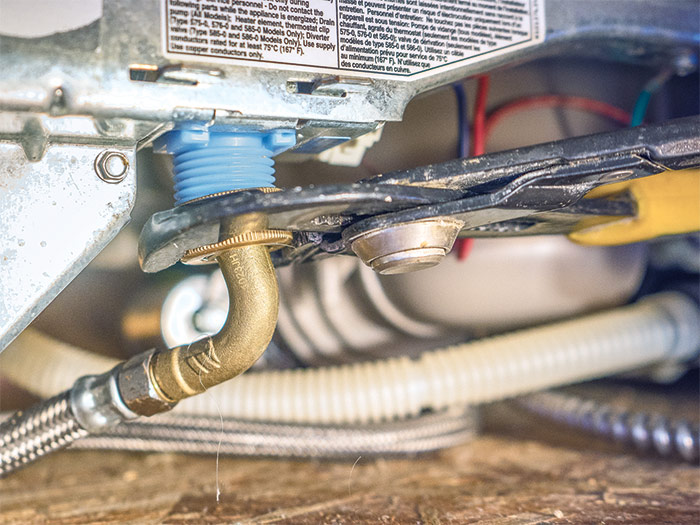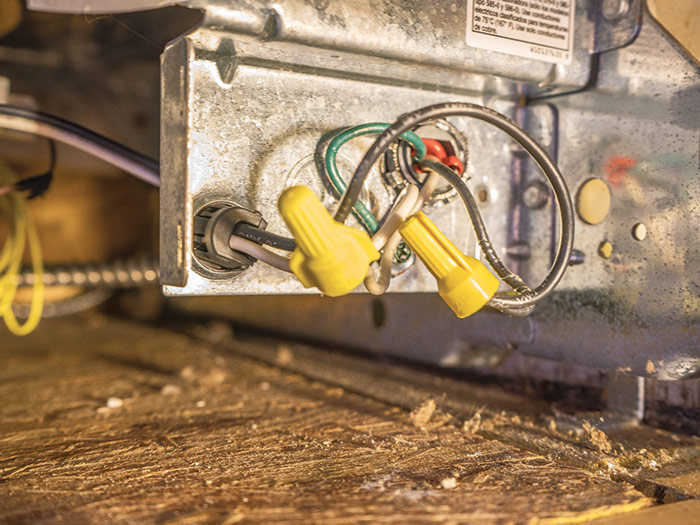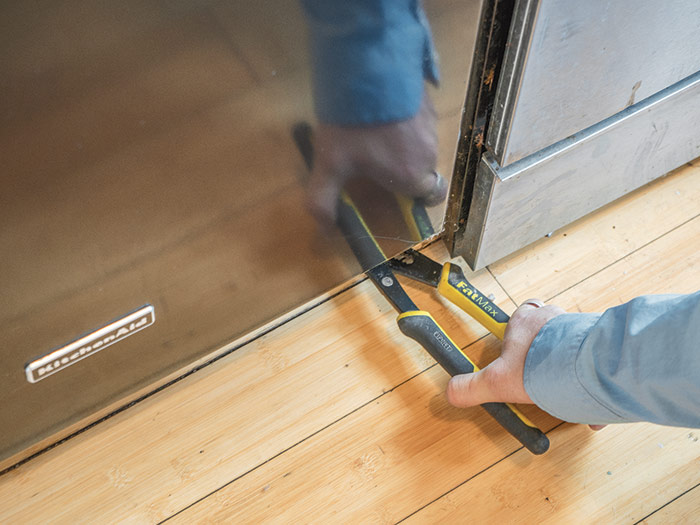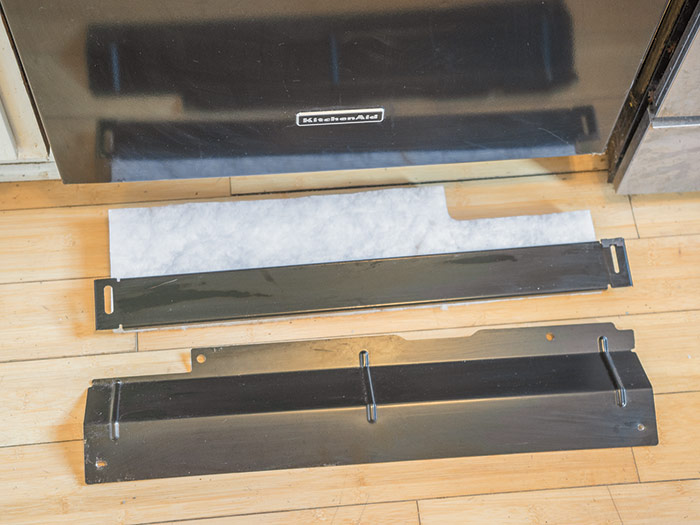 ---
Excerpted from Plumbing (The Taunton Press, 2016) by Steve Cory.
Previous:
Connecting an Ice Maker
Next:
Installing a Garbage Disposal