How to Fix a Running Toilet
Here's what to do when the toilet flapper chain catches on the flapper.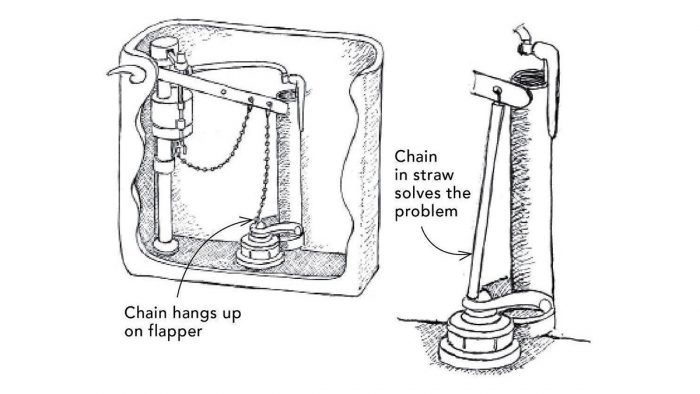 After replacing our toilet tank components with a universal kit, the flapper chain would frequently catch on the flapper, requiring us to remove the tank cover to release it. This continued despite several adjustments, and got old fast. Finally, I ran the chain through a large plastic straw, which prevented it from catching. Voilà! No more running toilet.
— Steve Nelle, Petoskey, Minn.
Edited and illustrated by Charles Miller
From Fine Homebuilding #270
Previous:
Troubleshooting a Toilet
Next:
Fixing Toilet Fill-Valve and Flush-Valve Problems