Reroofing Over Zip System Sheathing
You'll need to install an appropriate roofing underlayment over the sheathing.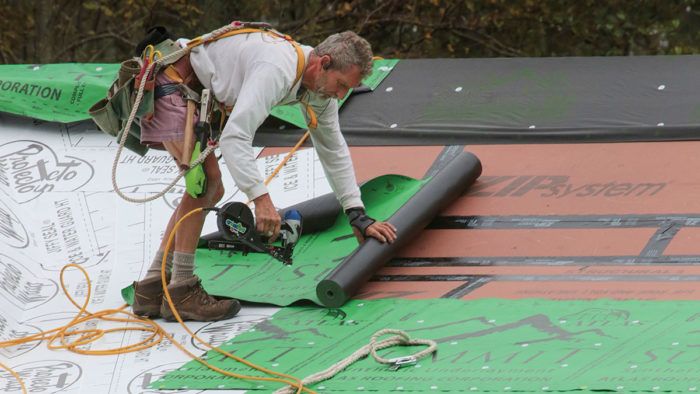 Q: I'm stripping and reroofing asphalt shingles that were installed over Huber Zip System sheathing. Can I install the new roof directly over the sheathing, or do I have to do anything else? The seams were all secured with Zip tape originally.
— MIKE, via email
A: Tate Hudson, a product application specialist with Huber Engineered Woods, replies: When installing new shingles or roofing over existing Zip System sheathing, you first need to install an additional code-approved roofing underlayment due to the amount of nail holes left behind from the previous roof covering.
More about wall and roof sheathing:
Previous:
Low-Risk Reroof
Next:
Can I Reroof My Own House With Asphalt Shingles?