Tools & Materials
Roof Sheathing: Silver Side Down
Radiant-barrier roof sheathing keeps attics cool in hot climates.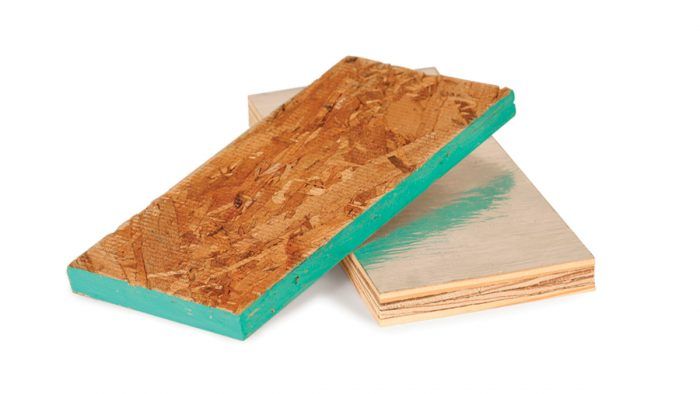 To understand how a hot attic heats your house, you need to forget something you've said your whole life: Heat rises. Wrong. Heat doesn't know up from down. Hot air rises because it's less dense than cold air, but otherwise, heat moves from hot places to cool places.
When the sun shines on a roof, the plywood or OSB (oriented strand board) sheathing warms up and radiates heat, which in turn warms anything solid, like rafters, joists, air handlers, and ducts. The warmer these things get, the warmer the ceilings get, and the harder the air conditioner has to work to cool the house. To combat this problem, many builders in hot climates have made radiant-barrier roof sheathing standard on their houses.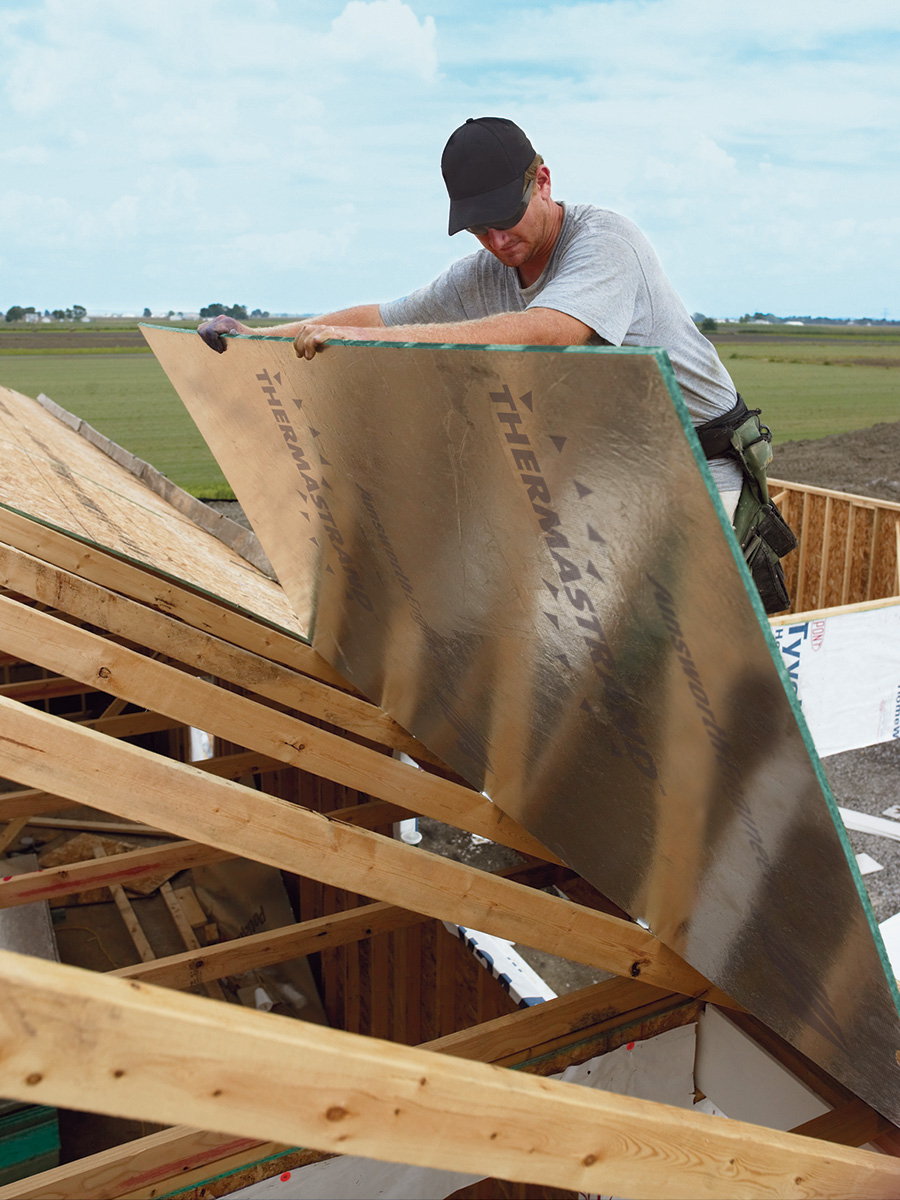 Basically plywood or OSB sheathing with a thin aluminum facing on one side, radiant-barrier sheathing installs like any other roof sheathing. You just have to keep the shiny side face down. You might wonder why the shiny side facing down wouldn't just reflect heat back into the attic. The short answer is that it does, which is a benefit in the winter, but radiant-barrier sheathing is actually not designed to keep attics cool by reflecting heat. It keeps them cool by not emitting heat in the first place.
All materials either reflect or absorb radiant heat, and those that absorb it well also radiate it well (think of a woodstove). But materials that reflect heat (like the aluminum coating on radiant-barrier sheathing) don't radiate, or emit, it as well. These latter materials are called low-emissivity, or low-e, materials. You've probably heard of low-e windows, and the principle behind radiant-barrier sheathing is the same. The percentage of radiant heat a material reflects is the inverse of what it can emit.
According to Oak Ridge National Laboratory (ORNL), radiant-barrier sheathing emits 3% to 5% of the heat falling on it. For the sheathing to work, though, it needs an airspace of at least 3/4 in. below the sheathing. Anything in contact with it heats up through conduction. The rafters that the sheathing rests on reduce its effectiveness, but they're necessary for other reasons. Compared with conventional sheathing, radiant-barrier sheathing costs only about $5 more per 4×8 sheet, or roughly $500 for an average-size roof.
ORNL claims that radiant-barrier sheathing reduces ceiling summer-heat gains by 16% to 42%. In hot climates where keeping cool is the goal, this translates to an energy savings between 2% and 17% per year, according to ORNL. So assuming a median savings of 9% and air-conditioning costs of $200 per month for five months a year, the added cost of radiant-barrier sheathing would be repaid in about six years.
Radiant-barrier sheathing is manufactured by several companies, including Louisiana-Pacific, Georgia-Pacific, and Ainsworth. 
Previous:
Low-Profile Ventilation for Tiled Roofs
Next:
Coil-Nail Holster