How To Sheathe a Roof
Starting with straight and square rafters is key to making this job go smoothly.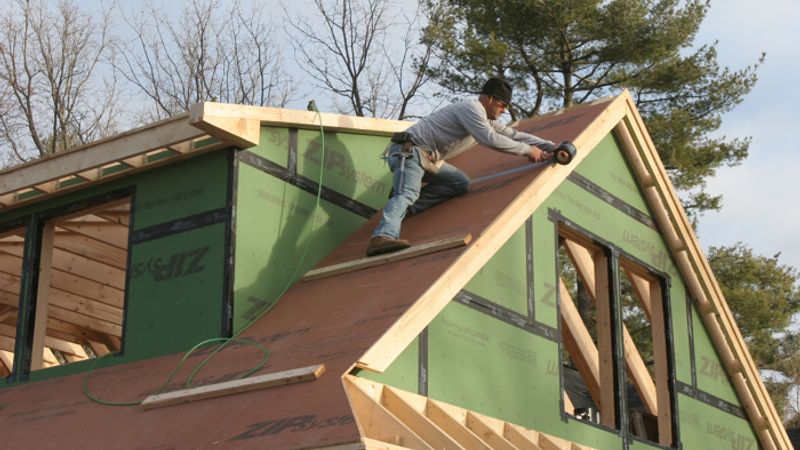 Roof sheathing may not seem like a difficult job, but there is a lot to know about keeping sheets of plywood or OSB on a consistent layout, with the right workflow, and proper nailing pattern. For this video, we follow a Massachusetts based custom framing crew to reveal their approach to sheathing the roof of a small addition, which includes a shed dormer and valley.
Previous:
Planning a Reroof Project
Next:
Sheathing a Roof