EZ Soffit Vent
This innovative device is a smart solution for a long-standing problem of difficult to install soffit-mounted bath-vent outlets.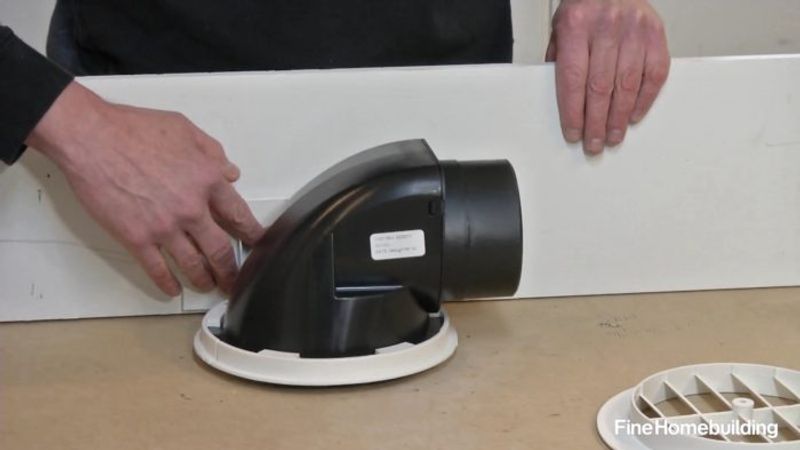 In an effort to keep the run as straight and short as possible and make their lives easier, many builders route a bath fan's ductwork to the soffit.
Unfortunately, typical fan outlets for soffits don't work very well because the vent is connected by the soffit installer, who needs extra length in the duct to allow it to be pulled down, terminated, and then pushed back into place. This extra hose leaves twists and turns in the ductwork, reducing airflow. But a simpler solution now exists: the EZ Soffit Vent, distributed by Panasonic. The polypropylene vent has a smooth shape for maximum airflow, comes in four pieces to make installation easier, and is installed at the same time as the fan, so the duct can be pulled tight for maximum efficiency.
EZ Soffit Vent
Product Number: EZSV14 (distributed by Panasonic)
Price: $25

Senior editor Patrick McCombe has been testing power tools on behalf of national publications for more than 15 years, and he regularly meets with product manufacturers to try out new introductions. In the Tool Tech series, Patrick reviews the latest tools and materials, discusses building technology, and shows time-tested techniques for better, more-efficient home building. Consider becoming an online member to watch other Tool Tech videos.

Previous:
Better Boot Flashings Last Longer, Seal Better
Next:
Unistrut Soffit Vent