How-To
Tips for Ordering Siding Materials
Learn how to calculate the wall area and account for window area, waste, and gable walls when determining how much siding to buy for a job.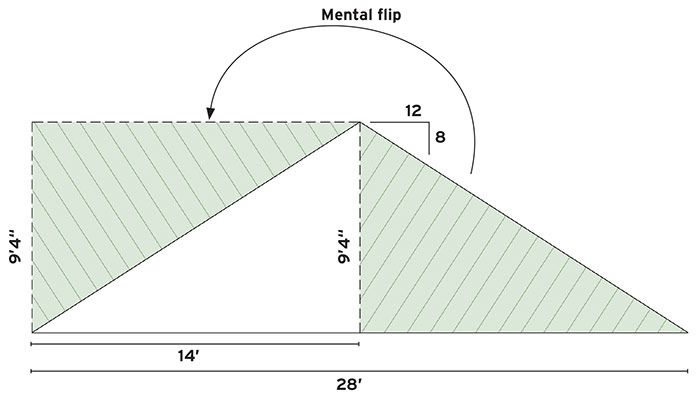 To get the right amount of materials when ordering siding, you need to take a bunch of measurements, do some simple math, and know what sizes and quantities your desired siding is available in. Like roofing, siding is usually sold by the square, or 100 sq. ft. You can sometimes buy individual pieces of some siding, such as cedar clapboards, fiber cement, and vinyl.
Measure a house for siding by measuring each wall and calculating its area. Subtract the area of the windows and doors. Five percent is usually enough to figure for waste, but figure more for complicated houses with lots of ins and outs. As illustrated below, you can easily figure the area of a gable if you know the house width and the roof pitch.
Measure individually for corners, window trim, water tables, vinyl siding accessories, and the like. You will also need to order nails. Your supplier should be able to tell you how many based on the amount of siding. If you're siding with shingles, you'll need undercourse shingles too—a starter row across the bottom of the walls. The undercourse is typically done with inexpensive, knotty shingles, though you can just order more of your actually siding-grade shingles.
Calculating the Area of a Gable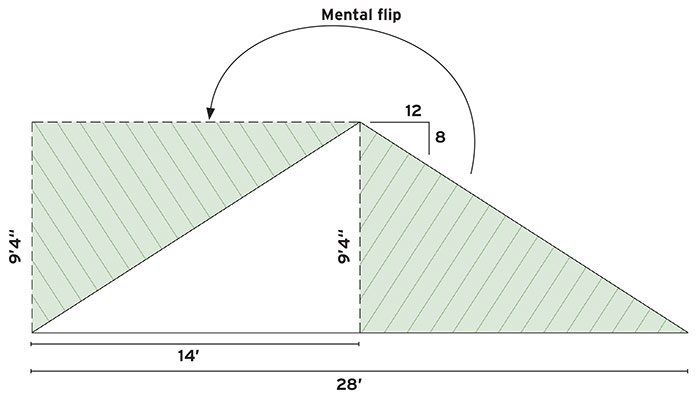 Sketch the gable and divide it into two triangles along the center line down from the peak. The base of the triangles is a line level with the top of the siding on the sidewalls. Mentally flip one of the triangles so it sits atop the other, forming a rectangle, one of whose sides equals the height of the peak. The other side of the rectangle is half the width of the gable. Multiply these two sides together.
For example, say the house is 28 ft. wide, and the roof is an 8 pitch. The height of the ridge will be 8 in. for every foot along the base: 14 × 8 in. = 112 in., or 9 ft. 4 in. Mentally flipping one of the triangles forms a rectangle 14 ft. by 9 ft. 4 in. Figuring the area becomes a simple multiplication problem—here, 9 ft. 4 in. × 14 ft. = 130.6, rounded to 131 sq. ft. Round up to the nearest square foot to avoid shorting your materials.
---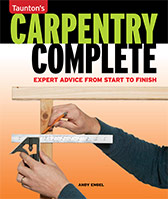 Excerpted from Carpentry Complete: Expert Advice from Start to Finish, by Andy Engel
Available at Amazon.com.
Next:
Keep Siding Straight With a Story Pole