Hang Heavy Doors Easily with Door Stud
Editorial Adviser Mike Guertin demonstrates how this clever tool can make the task of leveling and mounting doors more convenient and comfortable.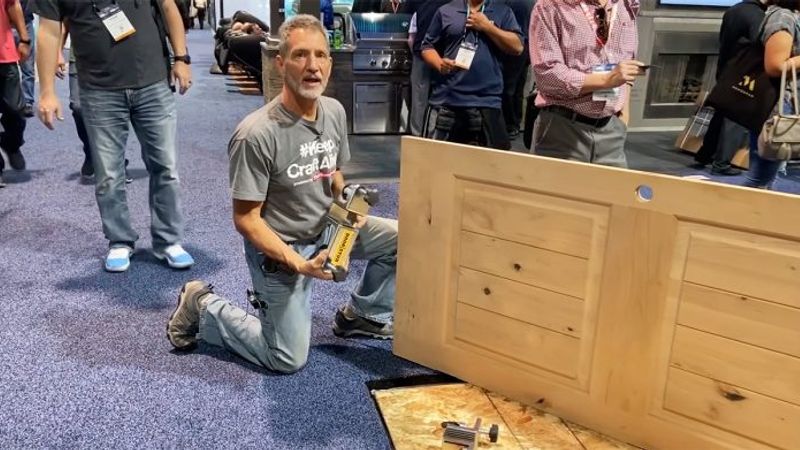 You've got to love tools that help make life just a little bit easier, and Door Stud is a good example of one that caught Mike Guertin's eye at the 2020 International Builders' Show. This clever tool makes it easier to move, level, and hang pre-hung doors and door slabs. The pair of rolling cradles supports the door while the adjustable casters let you dial in the height and level so you don't have to fumble around using shims, pry bars, or the tip of your boot to hold the door in position while setting it in the jamb or rough opening.
Skeptics will point out that it doesn't eliminate all of the heavy lifting–you still need to carry the door from your truck to the rough opening. But anyone who has installed a whole house full of doors in a day will surely appreciate spending less time lifting heavy doors. Door Stud works with 1-3/8″ and 1-3/4″ pre-hung or slab doors weighing up to 300lbs and sells for $250. Watch Mike show us how it works.
Previous:
How to Build a Simple Door Buck
Next:
Shop-Made Hinge-Mortising Jig