Stealth Receptacles
Custom-matched lighting controls, electrical receptacles, and more keep fixtures hidden in plain sight.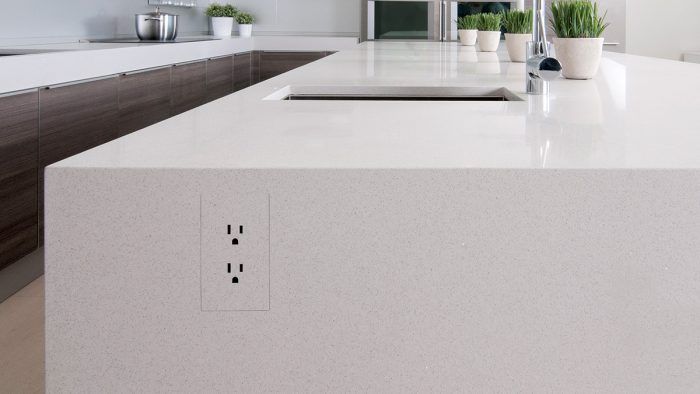 Manufacturers of utilitarian household fixtures usually strive to make their products attractive. Trufig takes the opposite approach: The less you notice, the better.
Trufig offers a method of concealing lighting controls, electrical receptacles, HVAC diffusers, and other forms of "technology clutter." The trick is mounting the device so that it's flush with the surrounding surface, then matching its faceplate to the background.
To mount a receptacle in a drywall surface, the installer begins with a mounting platform comprised of engineered drywall and an integrated electrical enclosure. The platform, which can be cut to fit, is followed by a trim piece and then a fascia held flush to the surface with magnets. The system can be adapted to a wide variety of finish surfaces, including stone, wood, tile, and plaster, according to the company.
The fascia is delivered in white, but with faux finishing it can be matched to the surrounding material and all but disappear. A single-gang electrical kit sells for $225 (faux-painting not included).
—Scott Gibson, contributing writer
From Fine Homebuilding #293
Previous:
Choosing Receptacles and Switches
Next:
Versatile Electrical Box