Louie reviewing the day's progress
Louie reviewing the day's progress
Up Next
Featured Story
How to Frame an I-Joist Roof
Engineered rafters are lighter, straighter, and often have more room for insulation than dimensional lumber.
Discussion Forum
Recent Posts and Replies
Highlights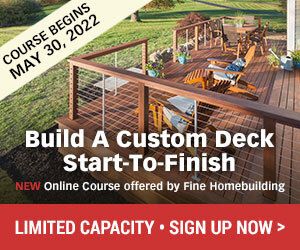 "I have learned so much thanks to the searchable articles on the FHB website. I can confidently say that I expect to be a life-long subscriber." - M.K.
Get home building tips, offers, and expert advice in your inbox