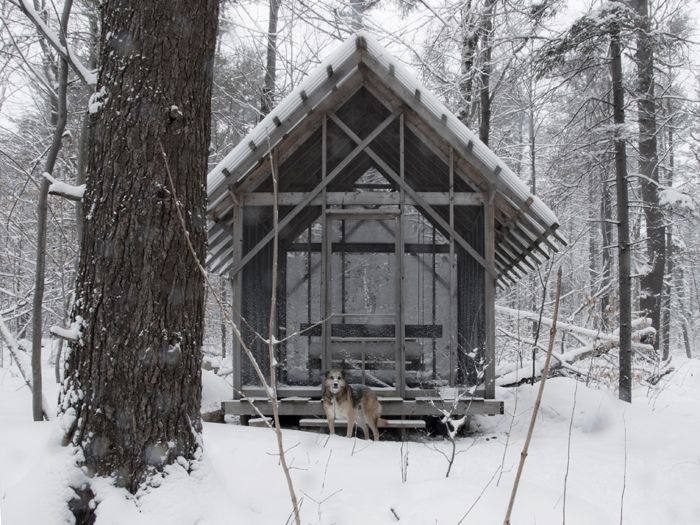 The Fern House is a summer napping spot floating on a sea of ferns in
Halifax, Vermont. I am the architect, builder and owner. It started
out as a simple tent platform but inspiration hit and it morphed into
something more. A simple 2 x 4 frame is wrapped in insect screen, the
roof is clear polycarbonate and the bed is a futon hanging from the
roof with parachute cord.