Garden Shed – known as 'Little Girl'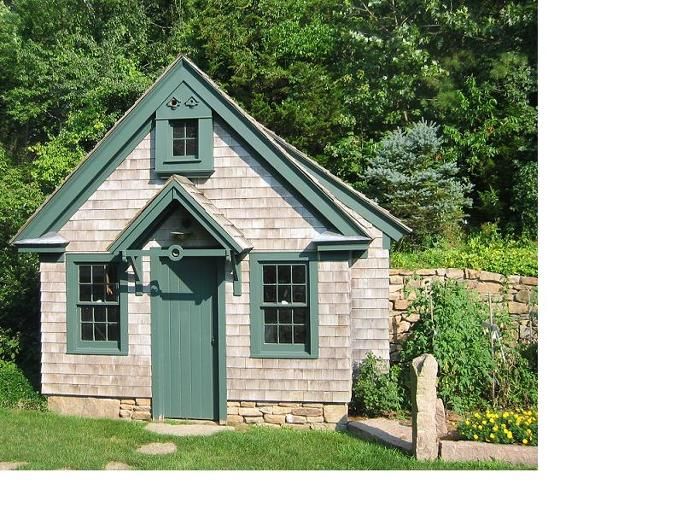 The garden shed is utilized for gardening tools, plant food and fertilizers, and our bee keeping supplies. It becomes a storage shed for patio furniture during the colder months. The stone wall that can be seen behind the garden extends into the garden shed and becomes its back wall. 
The two birdhouses located in the front gable end have been home to many families of wrens and recently has been invaded by a family of grey squirrels.
The shed was designed and built by Tom Beattie, the homeowner.