A Universal Kitchen for Everyone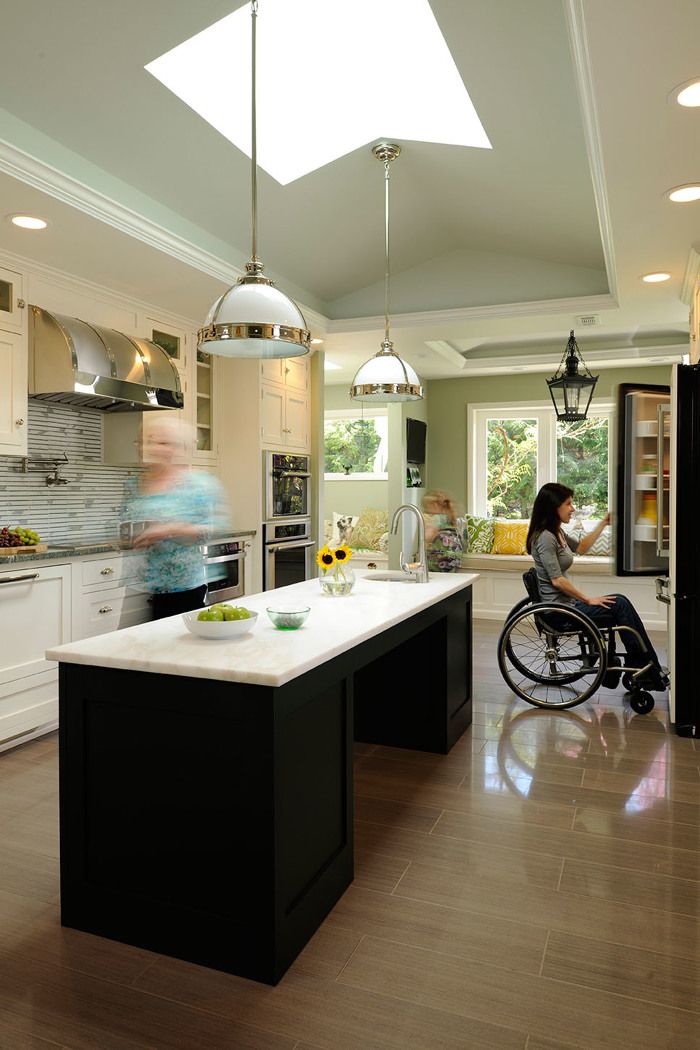 For our just-released Kitchen Planning Guide, I had the pleasure of visiting the beautiful universally-designed kitchen of Bill and Allison Pileggi. The Pileggis, who live just outside Pittsburgh, have managed to pull off a kitchen that's not only attractive but works for everyone in the family, including Allison, who uses a wheelchair. Accessibility was important to their design process, but so were aesthetics-as you can see in the choices Bill and Allison made throughout the space. From easy-access appliances to a roll-under island, there's no shortage of functionality here; and with a killer backsplash, well-proportioned cabinetry and soft colors, no lack of visual appeal either.
With help from daughter Lila and Allison's mom Margie, we decided to roll some cookie-baking into our photo shoot-a great way to put the kitchen's functionality to the test (and guarantee us all a tasty reward at the end of a long day). You'll see from the photos here that the space passed with flying colors.
 For more on the Pileggi's kitchen, check out "Universal Appeal" in our 2013 Kitchens & Baths special issue.