Weekend home in Hill Country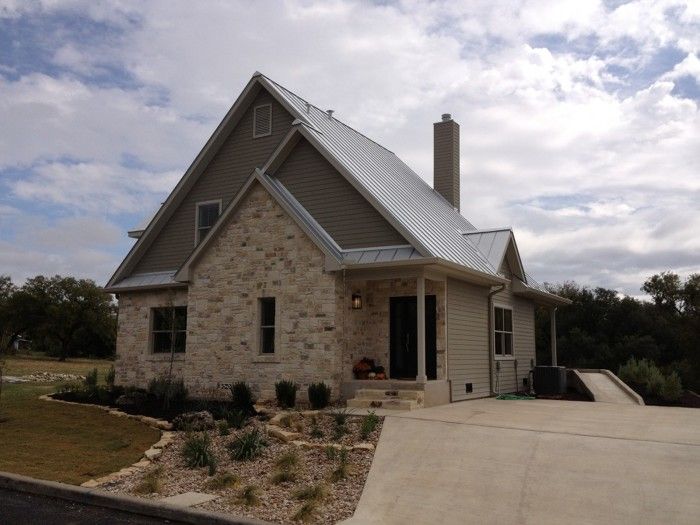 This custom home was designed and built by Hills of Texas Homes for clients wanting a small weekend home in the cozy town of Fredericksburg Texas.
This house was built using engineered walls and trusses to construct a structurally sound home with little or no waste during the framing process.  The building site is extremely small so a two story design was utilized.  We made the small house seem larger by designing a two story living room that opens to the dining/kitchen area as well as make high ceilings on both floors for space.
The back of the house faces the town creek with no visible homes or construction so a large deck as deigned.
Open kitchen and dining area
Staircase overlooking living room