Downtown High-Rise Luxury Condo Remodel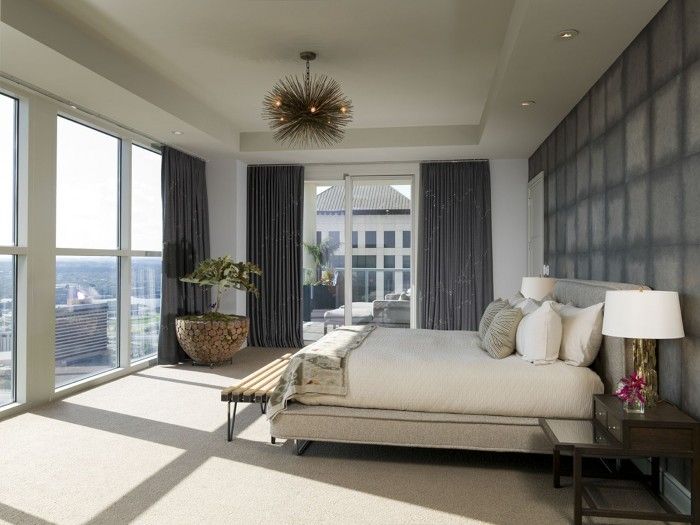 In a highrise designed by the legendary Michael Graves, we renovated a 4,200 square foot space that includes 3 bedrooms, 3 1/2 baths and two balconies with views of the city and lake. The interior design was created by the award winning Cravotta Studio, led by Mark Cravotta. Completed in 2011, Four Seasons Residences is in the heart of Austin. This project was a marriage of modern and traditional, new and vintage, initially intended to be unapologetically masculine, but evolved into a study in timeless casual elegance. We created double-sided brick walls to create a loft-like appearance. We converted a former hallway into a state of the art wine cellar. Wallpapered ceilings add warmth and contrast to the rooms. Specialty silk wall paper was meticulously installed to match branches in the pattern.
'After' image of the master bedroom.
'Before' image of the condominum unit prior to remodel.
'After' image of the foyer.
'After' image of the living room and kitchen.
'After' image of an extra room in the unit.