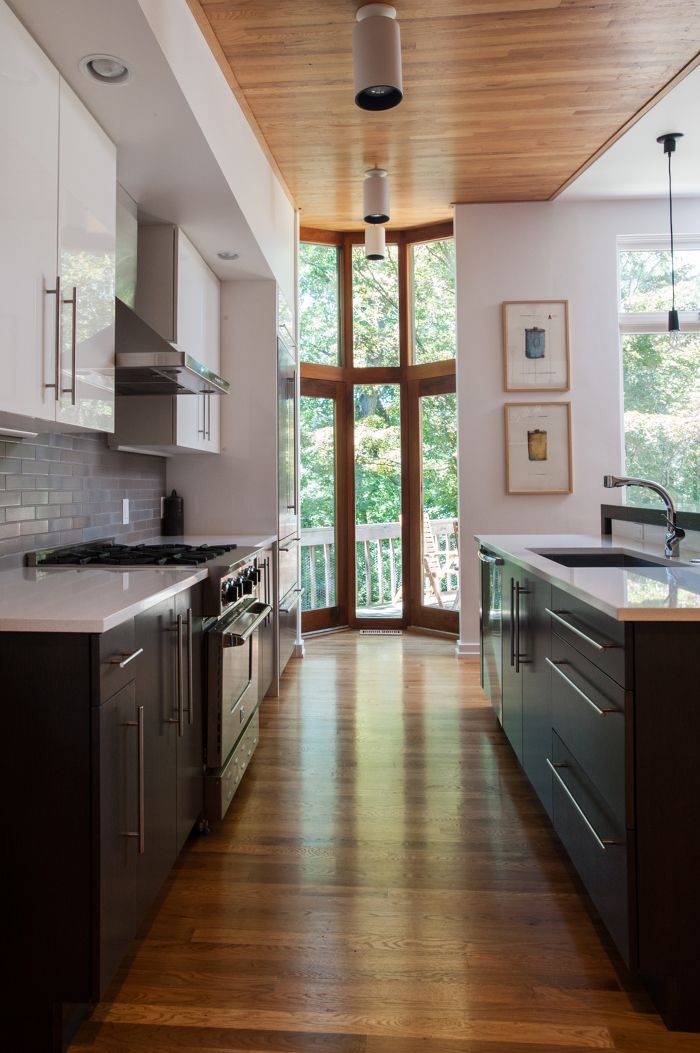 This 1960's modern home with a butterfly roof now boasts a completely new open kitchen with Italian-inspired cabinets, sleek hardware and bare bulb pendant lights that replaced the existing dated galley kitchen. By removing the existing wall, we opened the kitchen up to the dining room. Removing the wall opened up all three rooms (living, dining, kitchen) and connected them to one another.
This photo is a great example of how the kitchen is integrated with the outdoor space. The floor to ceiling windows and glass doors allow natural light to flood into the kitchen from the adjacent deck. In addition, tree tops are visible. 
The full height pantry cabinets are seen here maximizing storage space while the incorporated office/work space bends seamlessly into the casework.
The connection between the dining room to kitchen with seating for the young family is seen here. A once tight and confining space is an open, airy functional and integral space where the family can interact and be a part of what's going on in the kitchen.