Oxford $800 Three-Year Bath Remodel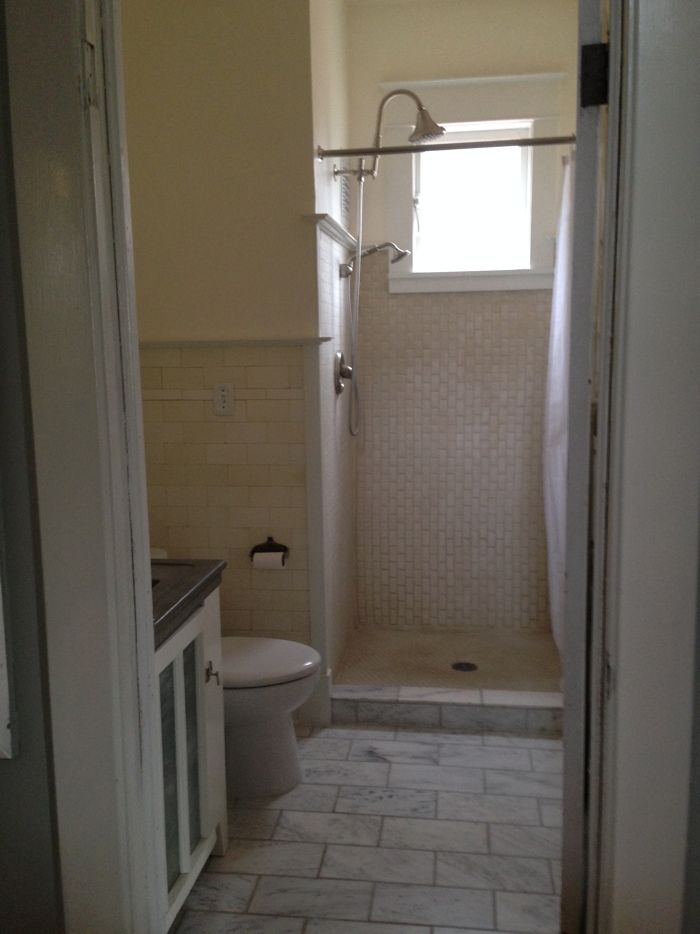 The original bathroom was the result of a bad 80's remodel. The shower walls were some kind of plastic sheeting, the floor cheap vinyl, the tiles were bland beige squares. This is our main floor bath in our 1909 bungalow the layout was fine; the materials were horrid. My husband was a contractor at the time we began, our kids young and money tight. It all began when I found 3 boxes of 100 year old crackle glaze tile at a garage sale for $10. The rest evolved over time as we found materials and inspiration. 
This project evolved over three years and the most expensive piece was the toilet from Costco($85). I love the monocromality and calm feel of the room contrasting with the the tile patterns and textures. We really had to work together and compromise (I wanted the sink to match the shower, and lost that one) but we are so pleased with the end result. No amount of money and planning would have resulted in this same room.
It was a labor or love and art and treasure hunting!
after three years, complete!
medicine cabinet $35 (and many coats of paint), sconces $60 each