Kitchen remodel on a small budget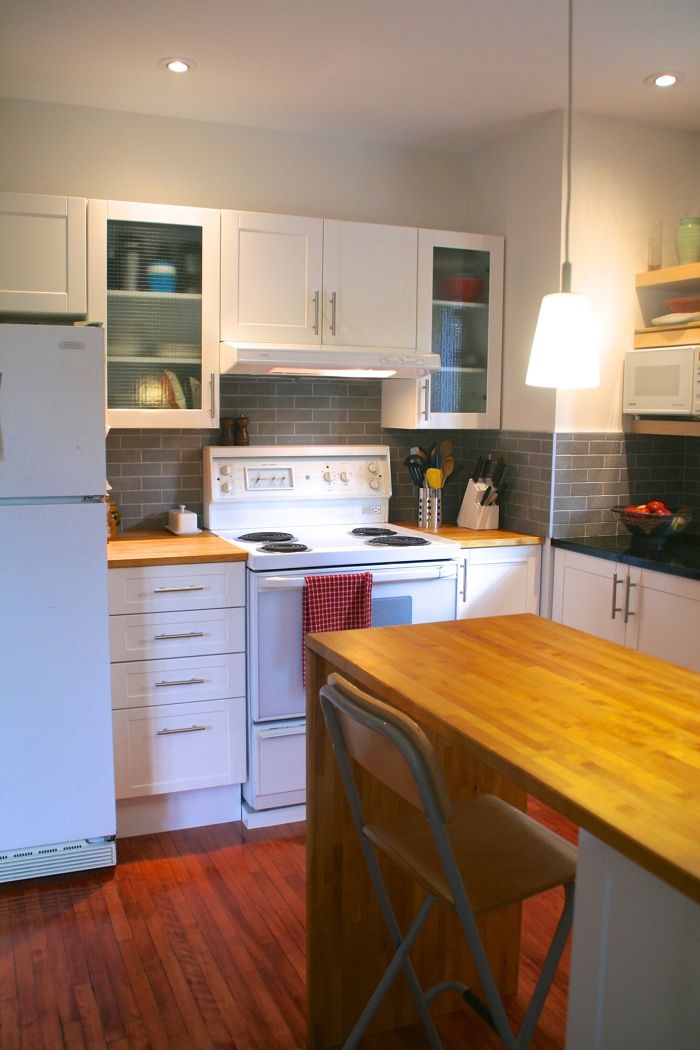 This small kitchen needed to be remodeled on a small budget. Since the layout was working fine, we kept everything at the same place. The first thing we did was to raise the lower cabinets 1 ½" to accommodate the tall owner.
The original cabinets were stained forest green so it made the kitchen look smaller and darker. Instead of replacing the doors, which are made of maple in the Shaker style, we painted them with a high glossy paint and changed the handles. The big change came from two upper cabinets that were removed on each side of the window, above the sink, that closed the space. Instead, shelves were built to fit the space and now, not only does the space feel bigger but it also holds more than before.
The major part of the budget went on the counters, specially the black quartz, now equipped with a new undermount sink and a new faucet (Hansgrohe). We added a grey tile backsplash and built drawers for the lower cabinets. The existing lower cabinets had only a small shelf in the middle so they didn't contain much; instead of changing the cabinets, we made drawers to fit inside them, therefore cutting the costs and making it more practical.