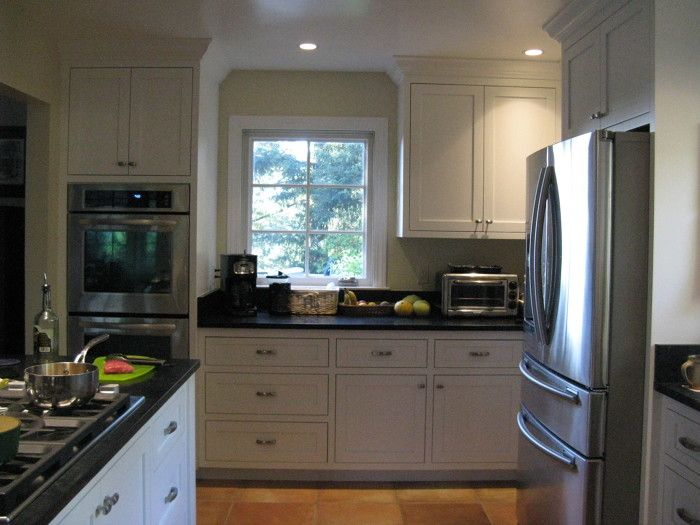 Our 70's kitchen was dark, depressing and worn out. The linoleum floor was sharply torn and dangerous. Lighting was minimal with 2 center ceiling fluorescent boxes. One working corner had no light. The electric stove top was original as were the sink and the gold tile counter with black grout. Single pane windows allowed cold and moisture in. Our goal was to better insulate, bring light into the room, update the appliances, including a gas stove top, and use electricity from our solar farm to heat a tile floor without changing the basic footprint of the room.
Bright north kitchen corner 2013 !
dark 70's kitchen north corner.
All out 70's stove surface & pantry.
Updated sink area+ previous laundry area now a mud room.