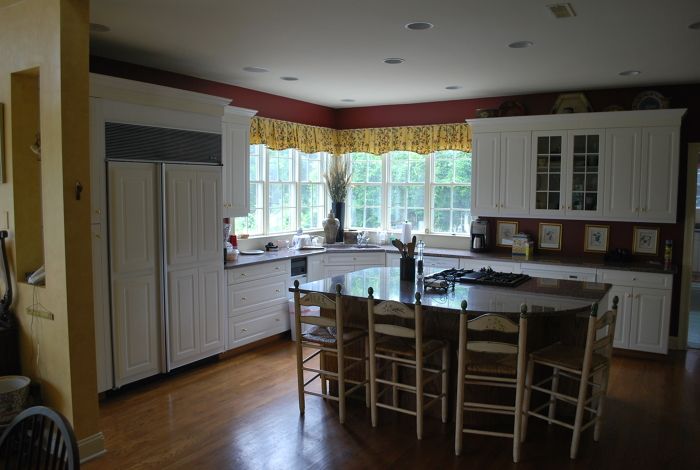 Our Client asked us to remodel their Kitchen into a functional space, where they could entertain their guests.Their existing Kitchen island was big, but not functional in a sense to entertain people, since the cook top was in the middle of the island.
Incorporating the Kitchen island in the design made the Kitchen a lot more functional than it previously was.Previously the Kitchen Island was horizontal, resulting in a smaller Island.In the new design we repositioned the island to run the length of the Kitchen in order to make the island bigger, resulting in an area that flowed together perfectly.The Client asked to have a prep sink near the refrigerator.
Brighter wall paint lightened up the Kitchen making the Kitchen more inviting.The trim work soffit over the island ties in the coffered ceiling in the Family Room which is visible from the Kitchen. Since the Kitchen is the central place to meet with guests, our client wanted to make sure there was ample seating.