Privacy Screen Made of Recycled Doors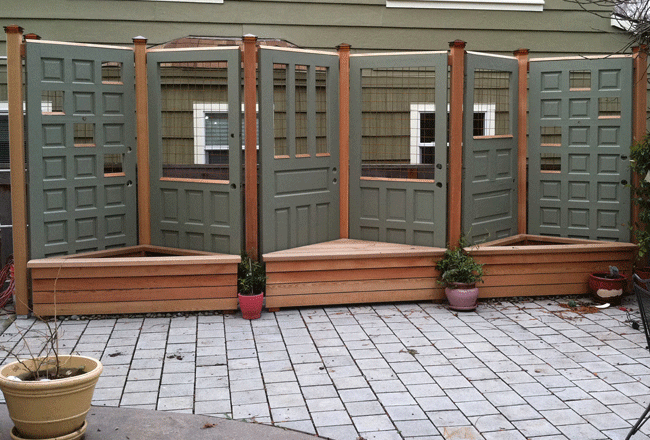 privacy screen, trellis and planters incorporating salvaged doors
Up Next
Featured Story
PVC for a Rot-Proof Fence
Built with rot-proof material with traditional tools and techniques, this classic border is engineered to never sag.
Discussion Forum
Recent Posts and Replies
Highlights
"I have learned so much thanks to the searchable articles on the FHB website. I can confidently say that I expect to be a life-long subscriber." - M.K.