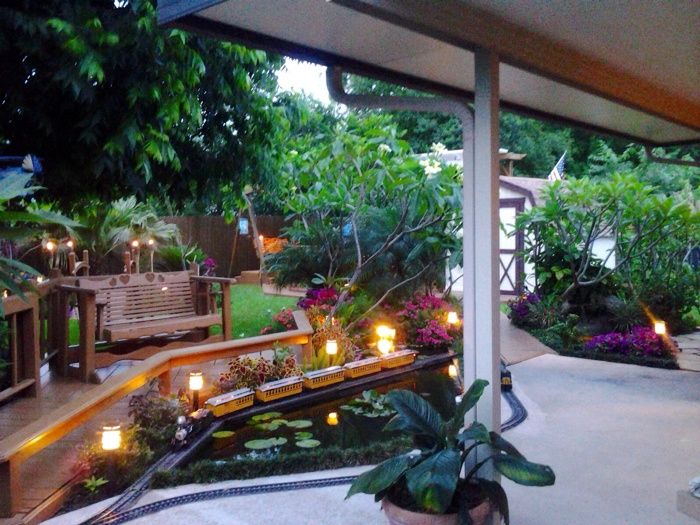 This is our backyard escape.  it has 3 ponds, an above ground pool and 2 Garden trains running in the yard.  We have a variety of plants with insulated cover over patio and pool swing.  We have done all the project ourselves with no outside assistance.  It's quite the peaceful or gathering place.  
The overall view from house patio, Koi pond in forground and front goldfish pond on the right.
Rear goldfish pond with Japanese bridge and waterfall.
Aerial view of back pond.
This shows pool with lit parents' swing when watching kids in pool.
Pool level deck with access to the slide and Lattice Pergola.