Reader Project
Reasons For The Growing Popularity Of Subway Tiles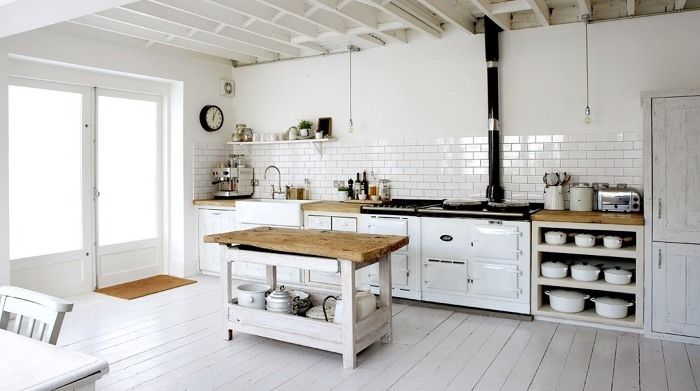 Subway tiles were introduced for the first time in 1904 in the subway walls of the New York City has grown in popularity over the years. The traditional subway tiles were different from the varieties that are available today. They were available in only white shade and in a standard size of two by six. Till 1900 the most common material used for wall tiles were mosaics. The durability, easy installation procedure and easy cleaning features made this tile a better option for bathrooms and kitchen from that time.
Present Subway Tiles
The subway tiles available today come in different patterns and designs and can be used in any areas in the home or any building according to the requirement. Earlier these tiles were only laid in a brick pattern. Now there is no such restriction in laying the tiles and one can create any number of design or pattern using different laying methods and the wide variety of choices of tiles available. Apart from porcelain tiles there are glass subway tiles and tiles containing polymers which give durability to the subway tiles.
Easy To Maintain
In the present world everyone is busy with their life. People don't want to spend much time for cleaning their kitchen and bath areas. They are searching for options which are easy to clean and maintain and tiles that will not show the dirt easily. So that cleaning can be restricted to once or twice in a week. Tile options like beige, chimney smoke or gray subway tile are best suitable for the kitchen and bath areas. These tiles can be easily cleaned with soap and water whenever needed. No special treatment with chemicals or buffing is required, to get back the shine or cleanliness of the glass subway tiles.
Easy To Obtain
The internet has changed the way we shop the items. We are addicted to the online shopping of the items due to the convenience offered by the online shopping sites.
·        It is easy to find the type of subway tiles needed for the particular areas in your home from the large number of online dealers for the home improvement of construction items.
·        You don't have to physically go to the stores to get the items needed by you. You can search for the subway tile needed by visiting the website of the dealers and select the most appropriate one for your need.
·        You can find the description about the tile, the size, the color, number of tiles in each pack etc from the website. This will help you to make the right buying decisions with in no time.
Easy Installation
Most of the tiles come with the installation guide and all you need to do is to follow the procedure to get the tiles of your choice to get installed in the area. If you have not very confident about doing the installation by yourself, you can get the service of the installers from the dealers of the tiles. This will make the job easier for you. To find the subway tiles of your choice and to get them delivered to your home visit the website at amazon.com