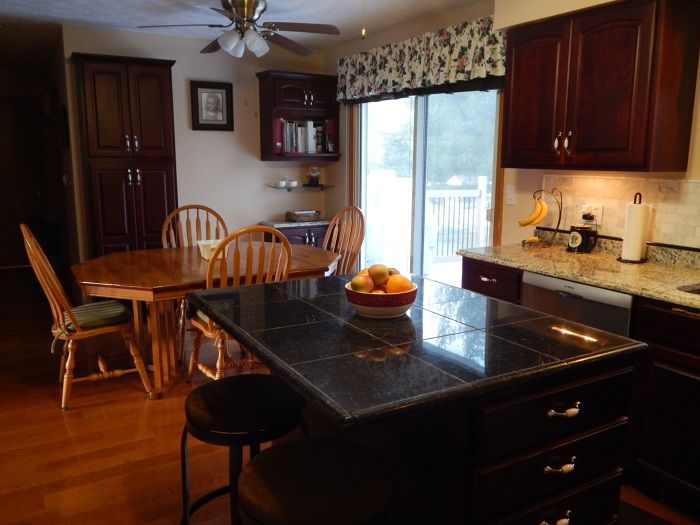 Our goal was to make a kitchen with more counter space and storage. First, we made room for a 3 ft by 4 ft island counter by taking space from the adjacent living room. We were then able to recess the refrigerator and microwave and solve some of our storage problems by adding 5 cabinets of various sizes 
Since we purchased the store's display cabinets we had to make them work with our space. One major issue was the  6 ft tall, 27 inches wide, and 24 inches deep cabinet. In order to fit this in we had to eliminate a hallway closet and create an area where we could recess the pantry cabinet 12 inches. A bonus to this reconfiguration is that we gained a closet in the adjacent bathroom.
Another interesting storage feature was created in the upper part of that pantry cabinet by cutting out the center of two shelves to make u-shaped shelves, so that the dishes could be easily accessed even at the very top.