Walnut Hill Barn Renovation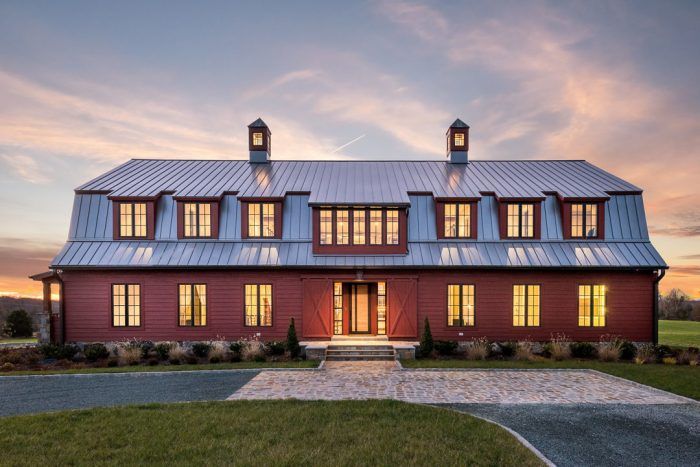 A historic barn becomes an awe-inspiring home.
Built in 1978, the former barn-turned residence is an important part of Hanover County history. The couple behind Poole & Poole Architecture is responsible for the work; it is also their private home. On the exterior, changes made to the original Dutch gambrel design were kept to a minimum. To get a covered front entry without impacting the architectural style, the original front barn door entry was kept but the functional front door is recessed four feet into the barn. Rather than punching new openings in the walls, the designers used existing vent locations and barn door openings for the new first-floor windows and doors. This pattern replicated on the upper-level windows and dormers though it was challenging to achieve in the master bathroom with its 4-ft. by 6-ft. windows—or 48-sq.-ft. of glass that faces the front of the house. The solution was to hang two opaque panes of glass on barn door–style hardware so they can be closed when privacy is needed. Small windows were added to the two rooftop vent shafts, which, when lit at night, become something of beacon. Inside, they wanted a modern but warm and inviting aesthetic. The two-story open volume was kept in the living area to preserve the voluminous scale of the barn. Part of the program was to keep the existing structural elements and repurpose or reuse as many materials as possible; all existing wood posts, beams, and steel joists were kept and showcased. Even the exterior cedar siding was reused in the wine cellars, powder room, and kitchen island. Additionally, 3-in. by 12-in. floor joists that were cut to add basement stairs were repurposed as stair treads.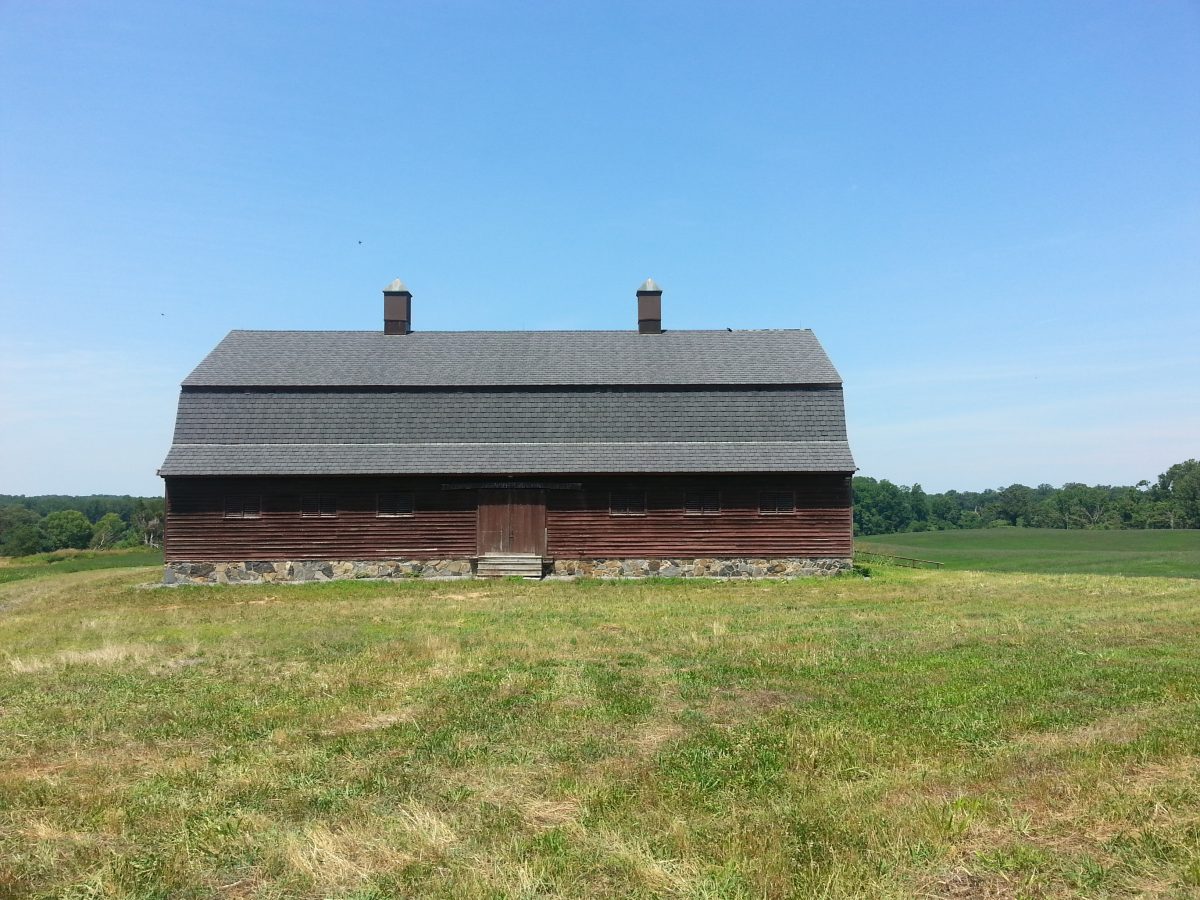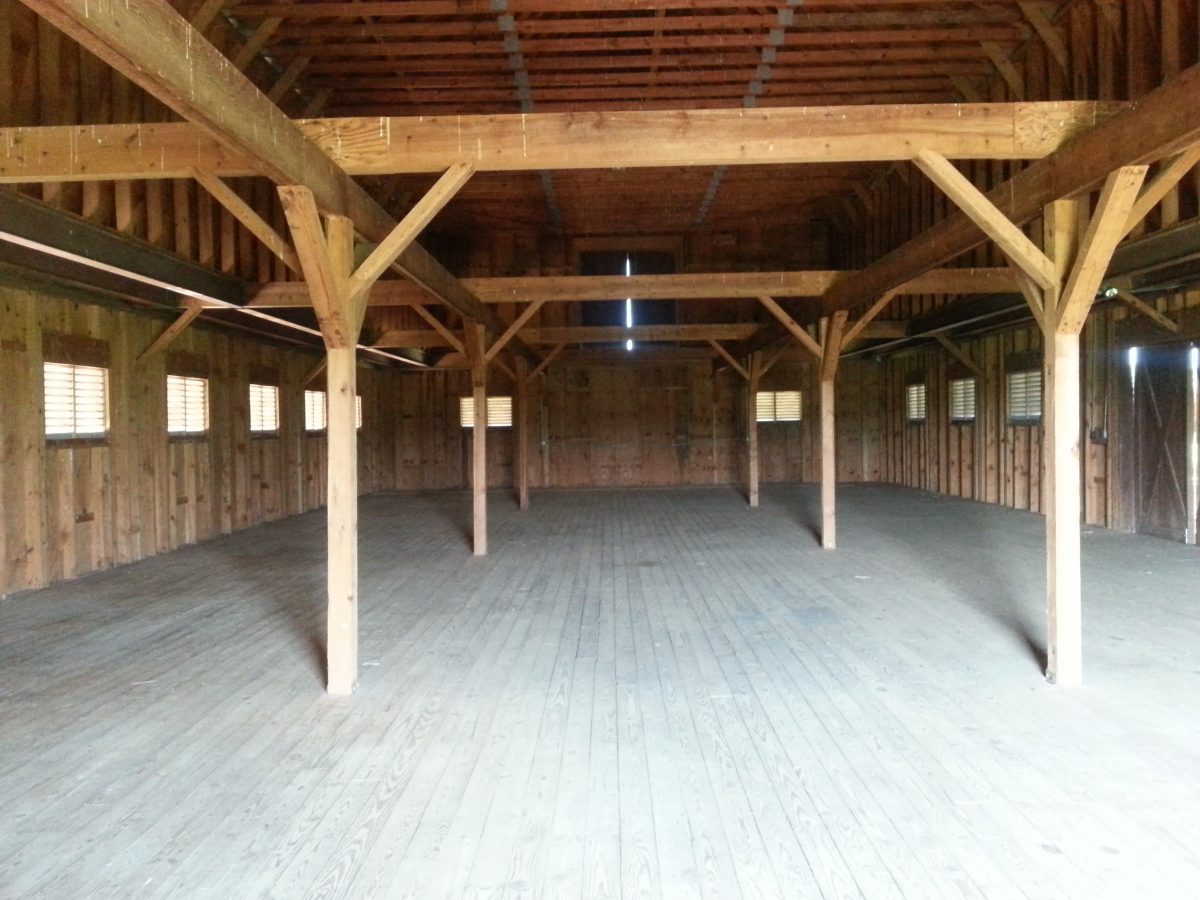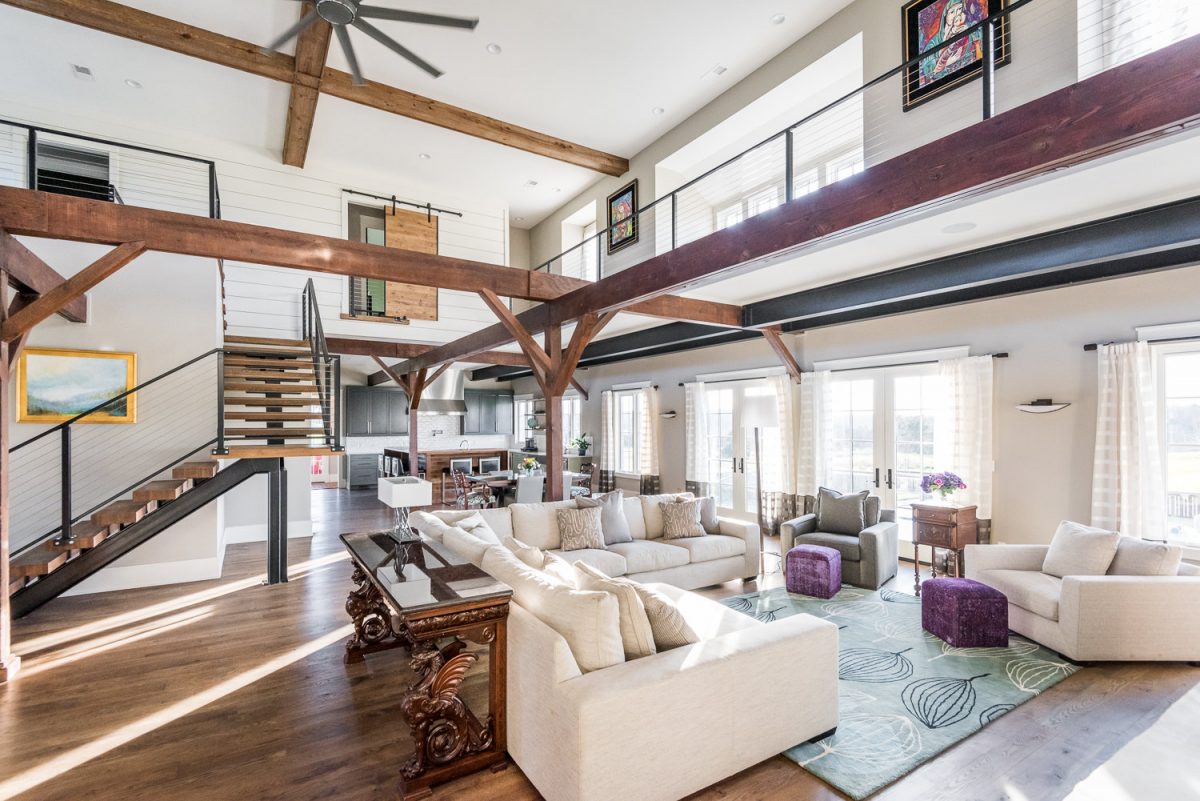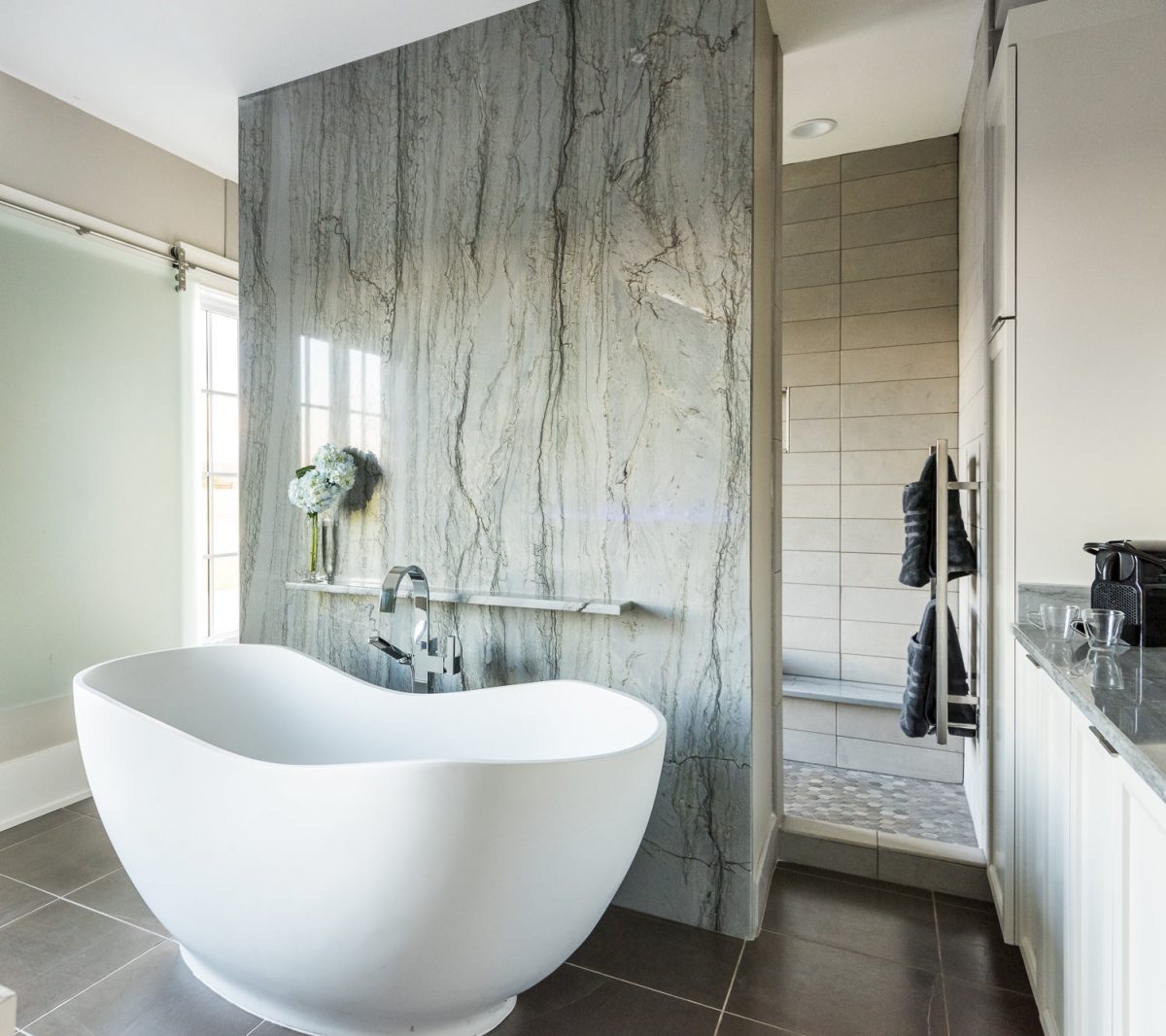 Architect: Poole & Poole Architecture, LLC
Builder: Portico Classic Homes
Photographer: Sara Weidner, Eastman Creative 
Location: Midlothian, VA