American Foursquare Kitchen Remodel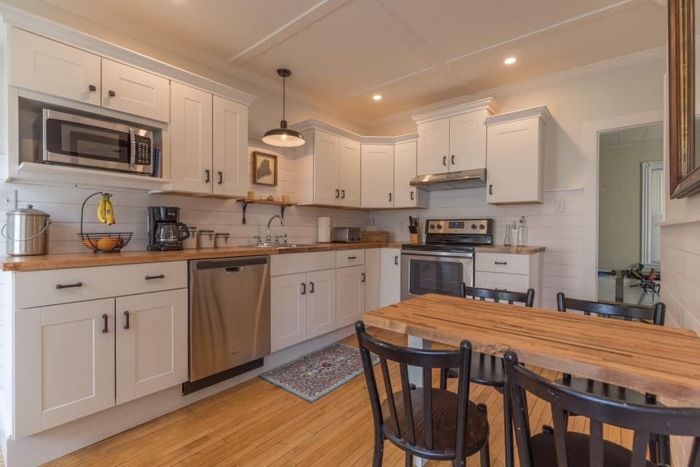 The challenges of the kitchen where to have a very functioning kitchen within a 10' x 16' footprint and incorporate a small table. The sink had to be relocated, a dishwasher was added, and the stove and fridge had to be relocated.
I started in on this job because it didn't have a dishwasher. As I got into the old horse hair plaster I realized that I needed to take everything down to the studs. I'm a residential contractor in Portland Maine and my love for my work and quality of work I do makes it unable to cut corners. I always strive to do things right and fix things properly.