Upgrade Your Compass Scribe for Better Accuracy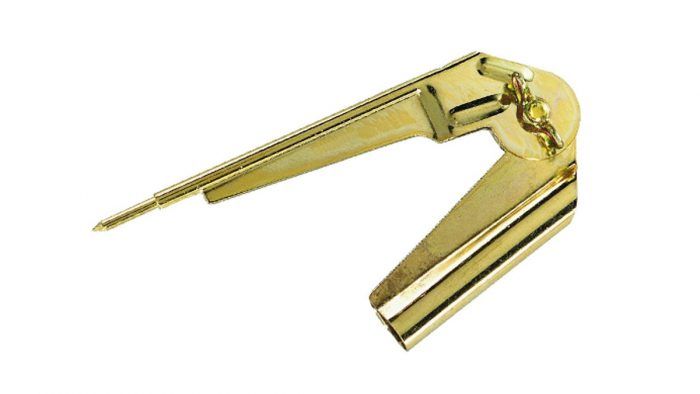 The economical, compact, compass scribe lives in my tool belt and I couldn't be a remodeling contractor without it.   However,  it is often difficult to tighten the scribe enough to securely maintain the distance between the pencil and the point.  A good accurate scribe requires the user to hold the point firmly against the surface to be scribed.  Consequently, the compass often closes slightly as it is moved along the scribing surface and the cut line becomes less than accurate.
Go to the hardware store and get an appropriately sized thin rubber washer and install it over the connecting bolt between the two brass surfaces.  This will give the compass enough grip to stay in place over the length of the entire scribe.
Scott Daniels
Foresight Construction, Inc.
Denver, CO