Straws Help Install Flush Mount Fixtures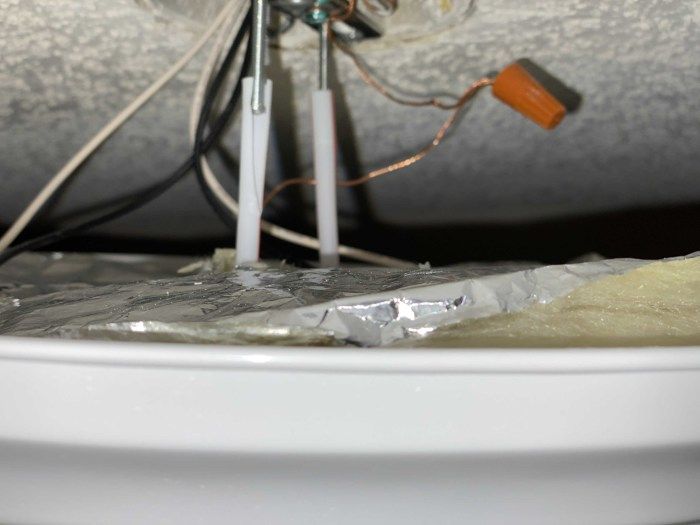 To make the installation of flush mount fixtures easier, I use drinking straws to get screws through insulation and into their mounting slots.
Straws may have to be slit to fit over larger screw heads.
To get the screws lined up I push the straws through the insulation, slip the straws over the screws, then slide the fixture along the straws.
 It's important to keep the straws vertical while doing this or the straws can come off the screws.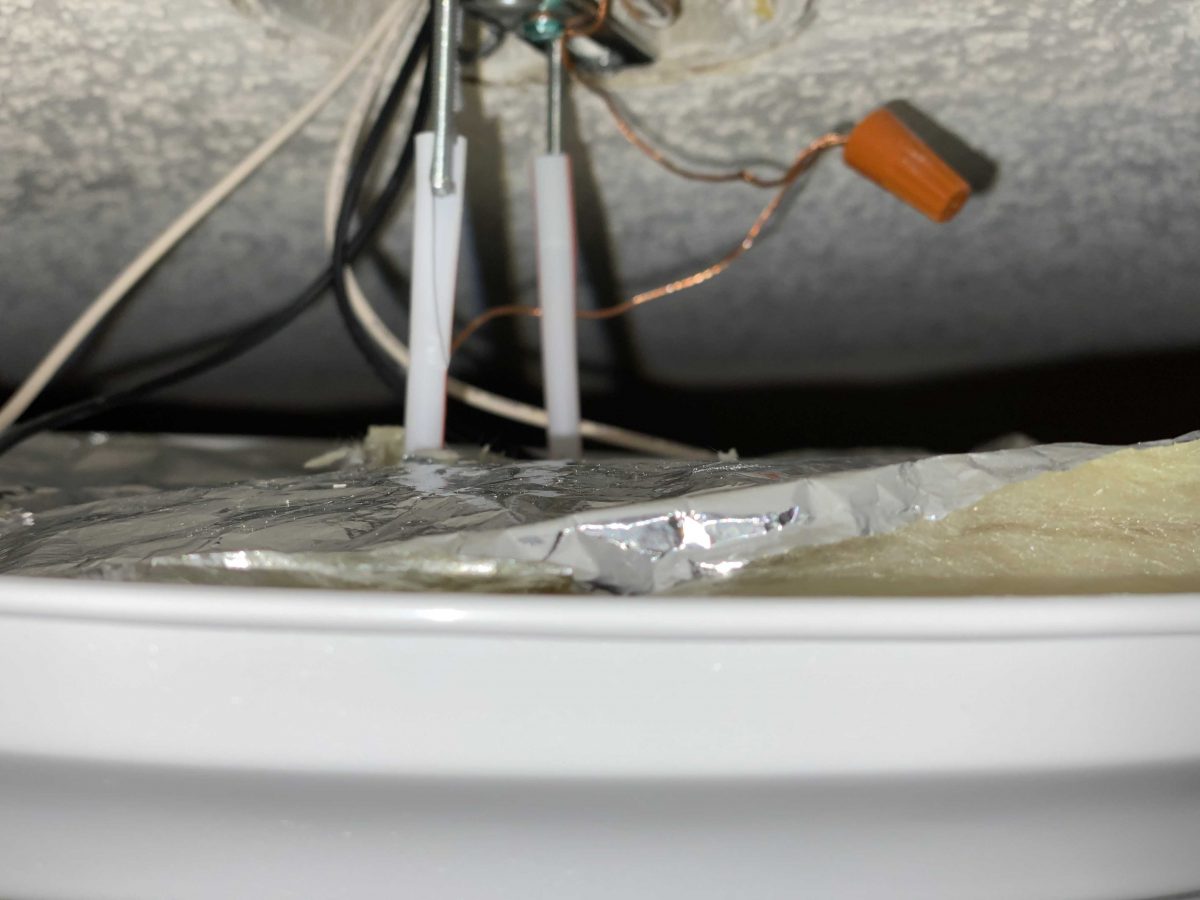 Straws help line up screws with their slots. Photo by Roy Martin