The Affordable Dream Home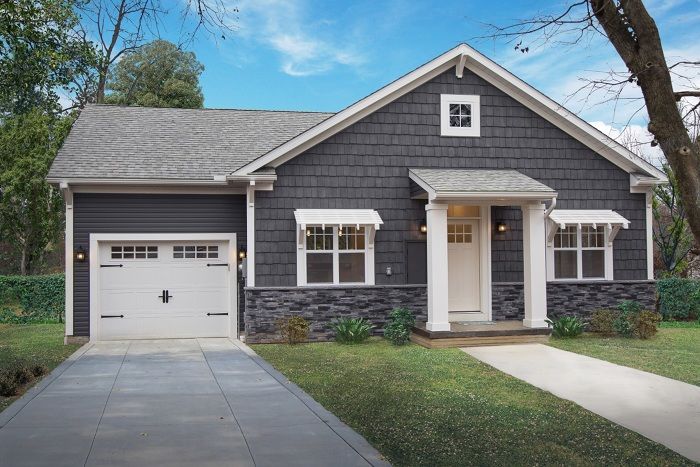 Our objective for this project was to design and build an affordable home with higher end finishes that aren't normally found at this price point. Today's millennial buyer wants quality and energy efficiency but in many cases they have a constrained budget. In order to overcome this, we used the tiny home movement as a guide as they offer nice finishes with very limited square footage. So we set out to build a simple, small home that had a wow factor to it.
We wanted to include as much storage as possible since we were building a smaller home. So, we decided to create 580 square feet of storage in the attic. We accomplished this by increasing the pitch on the roof to a 7/12. This would give us a head height in the attic of over six feet. We also had our truss designer open up the interior of the roof trusses to provide a fourteen foot wide storage room that runs the full length of the floor plan which is 42 feet long. Inexpensive pull down stairs provide the access to the attic storage.
We also wanted to create a secure package delivery locker into the front elevation. To do this, we framed in a two foot wide, three foot high, two foot deep box into the front wall of the house on the front porch. We kept the box at a comfortable height to allow delivery drivers to set packages into the locker without having to bend over. We are also including a smart lock that will alert owners through an app when their package had arrived.
The design includes the necessary details to turn the basement into a finished lower level as the owner's family grows. This includes insulation under the basement floor, a complete radon mitigation system, nine foot tall foundation walls, two egress windows for future bedrooms, mechanicals held up inside the floor system to eliminate dropped ceilings and maximize head heights, and 30 year foundation waterproofing with R10 insulation/drainage board.