Rustic Eco-Conscious Home Build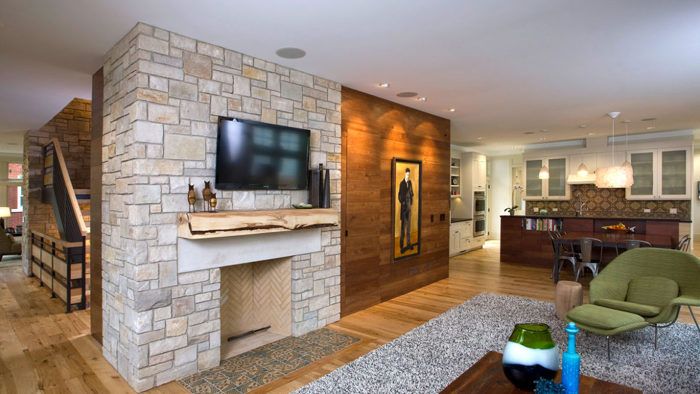 This home was built with various cost saving and eco-conscious green technologies including: a net meter system where excess energy can be sold back to the electric company, 8,000 kw of solar panels to heat the home's floor and water, a storm management system and more.
Reclaimed and eco-conscious materials were used in the home which added warmth, personal touches and surprises throughout. Exterior siding was made from recycled pickle barrels, recycled barn wood was used for closet doors and cabinetry and shelving in the living room was built using reclaimed walnut.
View the full project here:
https://scottsimpsondesignbuild.com/portfolio/rustic-eco-conscious-total-build/