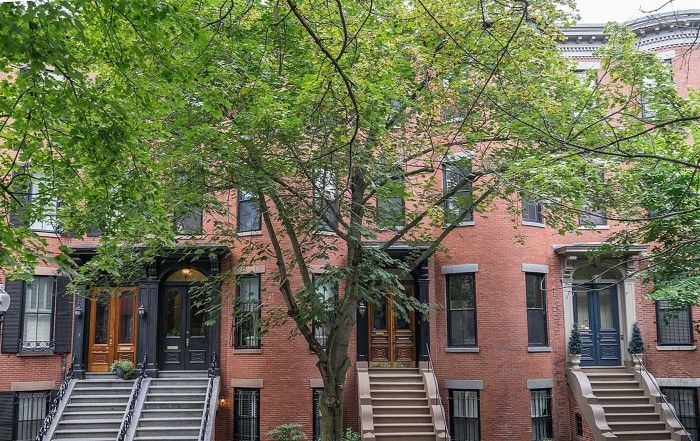 DESIGN PRIORITIES.
The project involved updating the historic home to accommodate the family's modern lifestyle and environmental values, introducing a modern aesthetic, improving energy efficiency and thermal comfort, and reworking the building's layout to also create a desirable apartment for rental income.
TRUE SECOND DWELLING.
The existing row home included a dark, undesirable, single-floor studio apartment with low ceiling heights and questionable emergency egress. To increase the quality and quantity of space, this was re-imagined as a two-floor, 1 or 2 bedroom and 2 bathroom apartment with a modern aesthetic, washer/dryer, and increased ceiling height. It rented immediately.
CONNECTION + TRANSPORTATION.
The street-level building entry became shared for both units as the everyday entrance – with bike storage plus an open mudroom with bench and shoe storage. Walking, biking, and the nearby subway are all practical options. Each unit can also charge electric cars in the rear of the building for greater distances.
Project Goals:
• Alignment with Personal Environmental Values
• Modern Design Aesthetics
• Improved Energy Efficiency
• Year Round Thermal Comfort
• Rental Unit for Passive Income