Friendly Street Bedroom Suite Remodel & Addition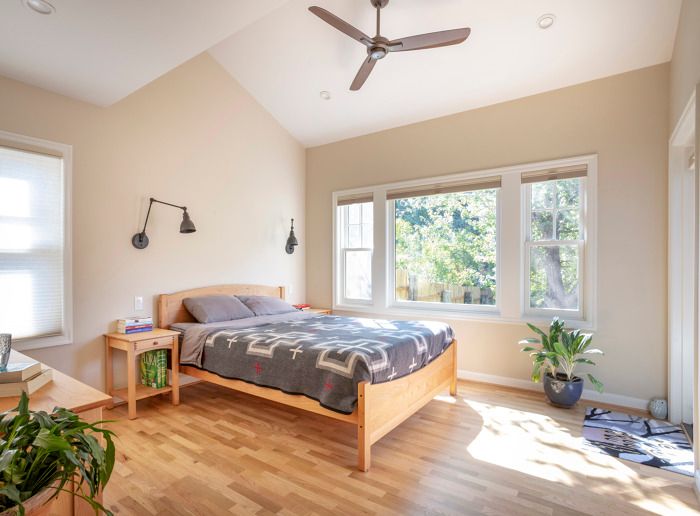 This 1940's bungalow was expanded and remodeled to convert an existing bedroom into a suite and to enhance the connection to the generous back yard. Large windows and a vaulted ceiling create a relaxing, daylit ambiance in the reimagined bedroom. The new bathroom features crisp tile details and a curbless walk-in shower. The entire house received a cheery facelift with new exterior siding and roofing, and a solar panel array on the roof reduces monthly utility bills.
The new addition shifted the bedroom towards the back yard, and a portion of the previous bedroom was partitioned for a walk-in closet. The existing main-level bathroom was converted to a powder room and the new ensuite bathroom was created utilizing portions of the previous bathroom footprint and the new addition. Structurally the addition required integration of a new roofline into an existing dormer intersection, as well as new footings and exterior walls.