Lincoln Street Kitchen Transformation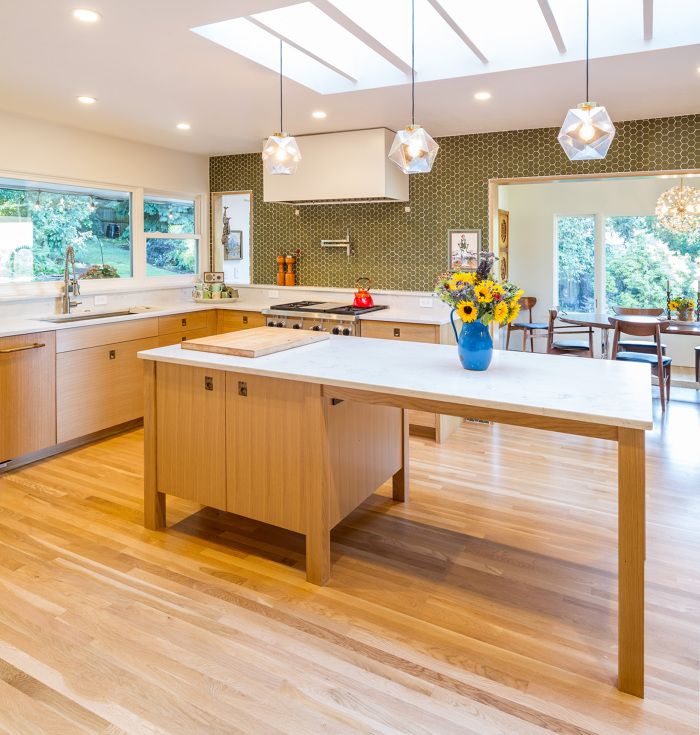 This project dramatically transformed a constrained, introverted kitchen into a brighter, family-friendly gathering and entertaining space. The existing kitchen was awkward and small, sharing a room with an eat-in breakfast area that occupied the window wall. By counterintuitively infilling the existing patio door, the kitchen workspace was able to expand, and the connection to the outdoors was actually improved by placing the sink and prep areas where they could enjoy the view.
The space was additionally liberated by enlarging the opening between the kitchen and dining room, and by installing an expansive skylight over the new kitchen island. Oak flooring was continued through the kitchen from adjacent rooms, complimented by new rift white oak cabinets.