Sponsored Post
Tools & Materials
How to Remedy 6 Tricky Siding and Trim Problems
Try these tricky trim remedies.
Sponsored by Boral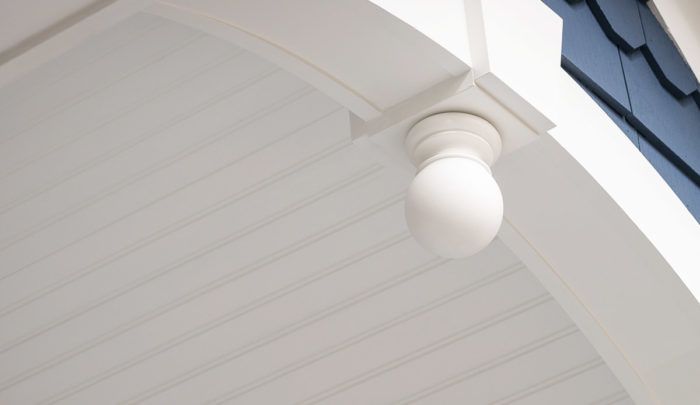 Siding and trim installers are accustomed to making accommodations to prevent moisture intrusion—leaving space between siding and the ground or other materials, maintaining space between joints, and endless caulking. These practices lead to unsightly gaps in the façade that we've long gotten used to.
No more. Boral TruExterior Siding & Trim, made with proprietary poly-ash technology, absorbs virtually no moisture and maintains a high level of dimensional stability. This means there are no concerns about ground contact, no need to space joints, and no need to seal ends.
Here are six ways to use TruExterior Siding & Trim to solve tricky application issues:
Roof flashing: With wood or fiber cement siding, 2 inches of clearance are required between the siding and the shingles, exposing the unsightly metal flashing for all to see. Instead, install 1×4 TruExterior Trim between the siding and the roofing to cover the flashing and provide a more finished look.
Corner boards: Due to expansion and contraction, corners often wind up with wide gaps or uneven seams. TruExterior Trim can be mitered for a tight joint; plus, the premium 16-foot lengths mean fewer seams.
Bottom plate: Like the roof, visible gaps appear at the foundation level because wood and other siding materials can't touch the ground for risk of moisture and/or termites. Hide the gap with TruExterior Skirt Board, which can be used in ground-contact applications.
Garage door headers: Failure to caulk seams properly can lead to moisture absorption and seam separation. But because TruExterior Trim absorbs virtually no moisture, there's no need for spacing or caulk, and less concern about joint separation that can throw off the look across the long length of the garage.
Porch ends: Because the gable ends of porches are so small in area, some installers may ignore typical gapping requirements against the roof, eventually leading to moisture problems. Using TruExterior Siding will provide the same look without those issues.
Soffits: Some beadboard must be run perpendicular to the house, requiring many short cuts to create a porch soffit. TruExterior Beadboard can be run parallel, which means cuts can be made lengthwise, dramatically reducing the number of cuts required. What's more, TruExterior double-4 and double-6 beadboards provide twice the coverage, reducing the number of pieces needed for the project.
To learn more about the properties and applications of TruExterior Siding & Trim, visit www.truexterior.com.