Sponsored Post
Design
A Dryer Wall Box and Exterior Vent
A dryer vent with a cleaner, more professional finish in the interior and an attractive vented exterior
Sponsored by In-O-Vate Dryer Products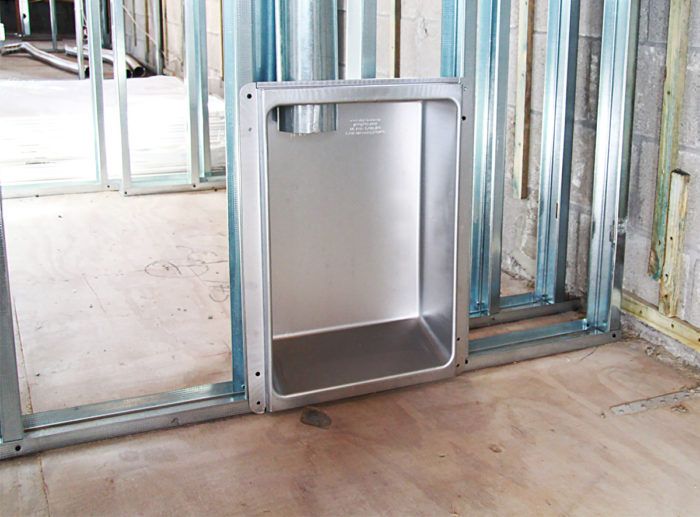 Peace of mind. Energy savings. Safety. How do your customers describe the products installed in their homes?
More than 15,000 home fires per year are caused by clothes dryers – they happen every day, and so many of them can be prevented. With every home, you want to choose products that do their jobs well and provide added levels of safety and security. For a higher level of home safety in the laundry room, choose the DryerBox DB-480 and the DryerWallVent.
The DB-480 gives your homeowners freedom from inefficient venting, and the gift of choosing the appliances that best fit their lifestyle, to include standalone or pedestal dryers. A larger receiving area safely collects exhaust hose, whether it's entering the wall at floor level, or higher up on a pedestal. Standard placement simplifies installation, while a uniform corner design allows for venting the recessed connection up or down. The result? Safer, roomier, more efficient homes, a dryer that performs at peak efficiency, a cleaner, more professional finish, a protected exhaust duct and a dryer with lots of space that's allowed to perform at peak efficiency.
At the end of the day, the DB-480 will give you a simpler, cleaner install that finishes out the laundry room just right. Made of aluminized steel in the USA (Pittsburg to be specific), the DB-480 can be trusted to take care of your customers, just like you would.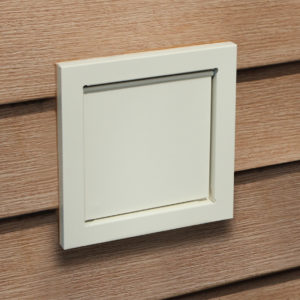 Homes are built to last a lifetime, right? Imagine the disappointment on a homeowner's face when their exterior termination vent fades and cracks (plastic), or gets crushed over time (lightweight metal). Keep your homeowners from this disappointment by installing the DryerWallVent. This premium grade vent closure meets or exceeds all code requirements for safely venting a dryer. It's aesthetically pleasing to add to the exterior beauty of any style of home.
On the efficiency side, improved airflow efficiency allows safe dryer venting, peace of mind and solid energy savings. An efficient vent isn't going to save the planet alone, but it can save a few bucks a month on a homeowner's power bill. And to most homeowners, every little bit helps.
Built for the long haul with clean lines, a smooth finish, and a low profile, the DyerWallVent is truly a better wall vent.
For more information, please visit dryerbox.com and dryerwallvent.com.