Sponsored Post
Tim Leahy: A Pro Painter's Perspective on Historical Restoration Projects
This veteran painter walks through his mindset and process for breathing new life into historic millwork.
Sponsored by Benjamin Moore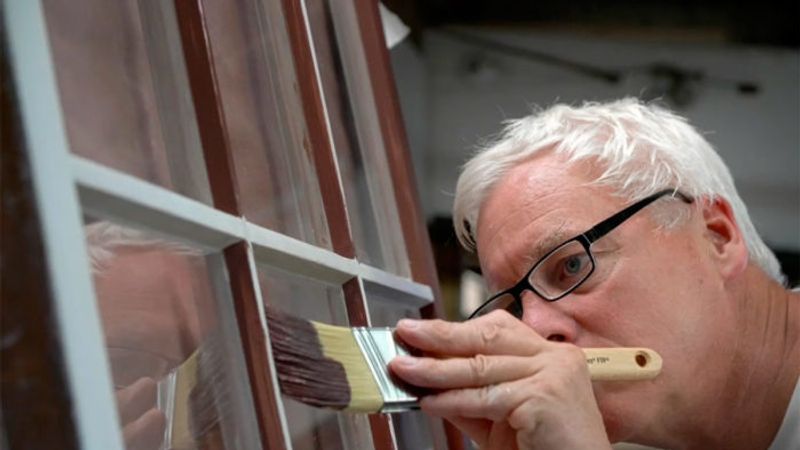 If you ask Tim Leahy, veteran paint with Kirby Perkins Construction of Newport, RI, there's no shortcuts to doing good work. You have to care about the work you do, and know the steps to doing it right. This means understanding historic colors, knowing your substrate—which, in restoration work, is often old and very dense old growth wood—and being willing to strip, scrape, sand with 120 grit and 180 grit sandpaper, application of a good oil primer, and the icing on the cake – a durable, smooth top coat applied in a clean, dust free work area. For Leahy, that topcoat is preferably Benjamin Moore Aura.