Sponsored Post
Tools & Materials
A Home Completely Wrapped in Metal Roofing and Siding
Bridger Steel's standing seam metal roofing and siding creates clean lines for a modern exterior
Sponsored by Bridger Steel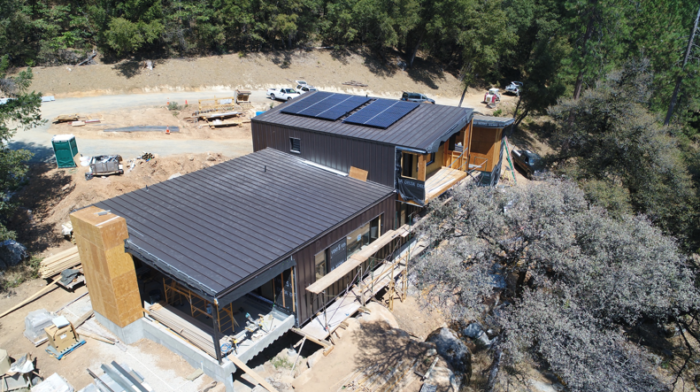 When Bridger Steel was initially presented with the Fine Homebuilding design, the immediate challenge was helping Atmosphere Design & Build choose a finish that would compliment the other visual aspects of the build while fitting seamlessly into the surrounding landscape. In addition to the aesthetic considerations, the right panel choice was needed to handle the weather conditions and provide the perfect look and performance both as a metal siding and roofing application.
There were many discussions about how to accommodate the low sloped roof, changing environments of the area, and custom trim pieces that we knew would be required. After looking at a range of options, the 1.75" Tru Snap standing seam panel system was chosen for its performance as a roofing panel, combined with its ability to work well as a siding option.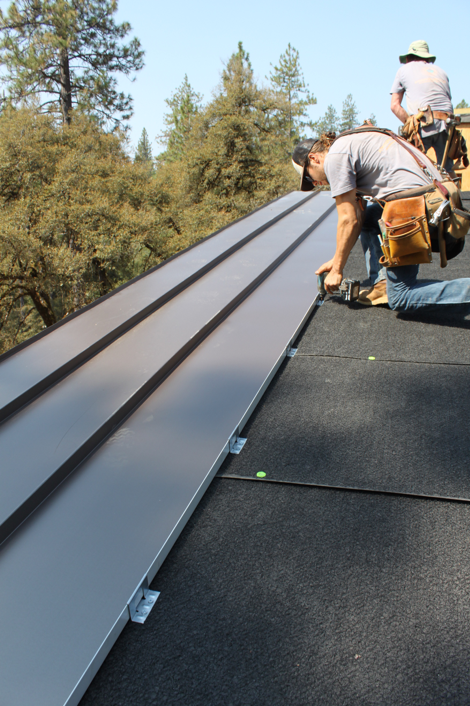 With the taller rib height of the 1.75" Tru Snap panel we were able to accommodate the low slope of the roof while maintaining clean, matching lines from roof to wall. To create the smooth transition between roof and wall, it was imperative to carefully plan out the layout of the panels. Once a take-off of materials and flashing details was confirmed by the on-site team, the installation process began. The panels were secured one by one with a clip system that was placed over the nail flange and snapped into place. This ensured each panel was secure for the lifetime of the roof, while allowing expansion and contraction in the changing weather of the Sierra mountains.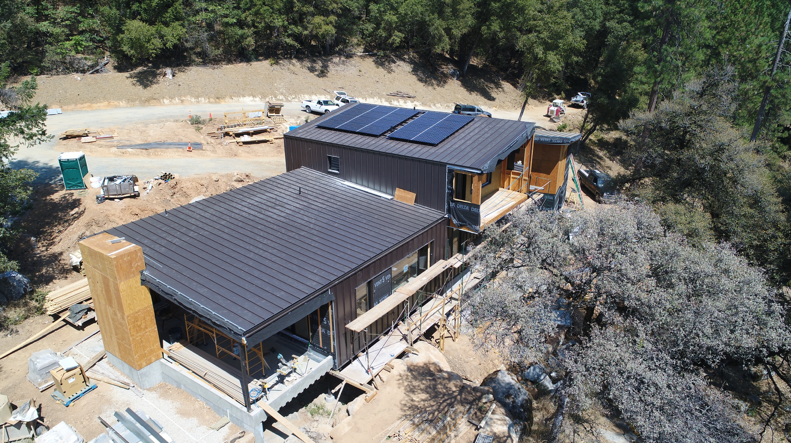 A 24 gauge material was chose to ensure these panels would withstand the changing weather conditions of this area. To keep the home an extension of the environment, the Vintage finish by Steelscape was chosen. This dark gray finish helps the home blend into the surrounding mountains by accenting the pine trees and complimenting the other natural building materials of the home.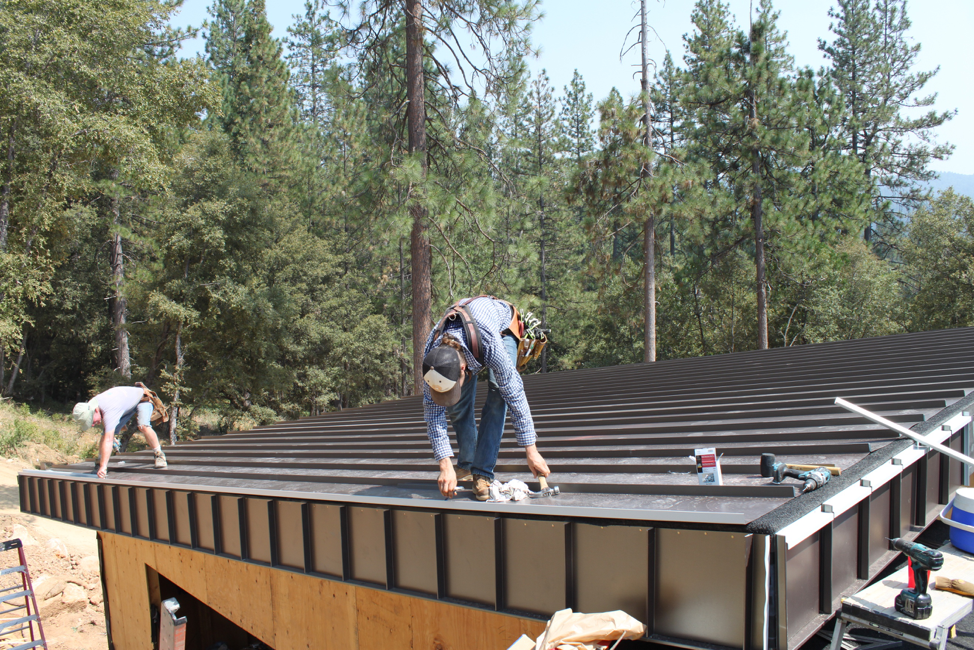 One of the most exciting aspects of this home is the steps that have been taken to ensure its energy efficiency. With the standing seam roof, solar panels were able to be mounted with custom S-5 clips specifically designed for the 1.75" metal roofing panel.