Sponsored Post
Tools & Materials
Three Tips for Moisture-Managed Open Siding
Sponsored by Benjamin Obdyke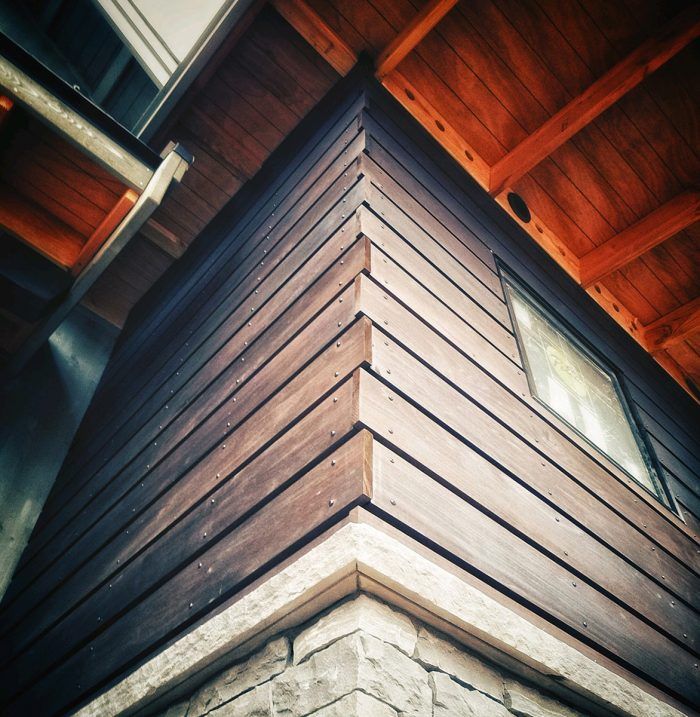 From rustic, reclaimed wood details to dramatic composite planks or panels, homeowners are gravitating to the open joint siding trend. This trend will only continue to grow as decking manufacturers market their products as a durable, long-lasting siding option.  Unfortunately, there are limited options available for creating a durable building-envelope that not only performs for the long term, but also stays invisible behind those open joints.  Here's three considerations if you're installing, specifying, or investing in an open siding project.
1. Felt doesn't cut it.
Open joint siding needs a water-resistive barrier (WRB) that can resist brutal UV rays and stand the test of time. Look for a WRB that calls out "long-term UV exposure" and specific installation guidelines for open joint siding. If a product meets code for open joint UV exposure, the manufacturer should specify how much of the WRB layer can be exposed to meet warranty requirements.  Unfortunately, no products are "UV permanent" so look for one that allows long-term exposure for up to 2 inch joints.  Felt and building paper at first glance may look like good options, but buyer beware: they degrade quickly in UV (and don't meet code for this application).
2. Back it in Black.
This may seem obvious, but open joint siding craves a stealthy backdrop. We already covered that felt is non-starter and many wraps have manufacturer logos that could show through the joints.  There are a few all-black, unprinted housewrap options available on the market.  Keep in mind, you may also want to consider all-black flashing tape to avoid penetration points or seam tape showing through the joints.  Compatibility is key – make sure the WRB, flashing, and any other weatherization components are tested as compatible and does not affect the warranty of the WRB.
3. Use a Rainscreen.
Open joint siding is traditionally called "rainscreen cladding" for a reason. In commercial construction, metal or composite panels are installed on brackets that hold the panels away from the sheathing.  This creates a "rainscreen" (a ¼ inch or more space) behind the cladding to promote drainage and drying.  The same concept can be applied in residential projects with wood or composite planks. If you need a nail base for the siding, use a traditional wood furring method and cover the face of the strips with unprinted, black flashing tape.  Otherwise, use a black plastic version that holds off the siding about 3/8 inch or more.  These battens disappear behind the siding, creating deeper shadow lines and ideal moisture management. If you plan on using a black plastic batten, again look for the UV rating specifically for open joint and compatibility with other components.
If you're thinking about installing or specifying open joint siding, start with these tips.  You can also get more information on the new open joint protection system by Benjamin Obdyke by visiting this page or call our tech team at 800.523.5261.