Sponsored Post
Tips of the Trade
In this video compilation, painting contractors and designers offer business advice that has helped elevate them above the competition.
Sponsored by Benjamin Moore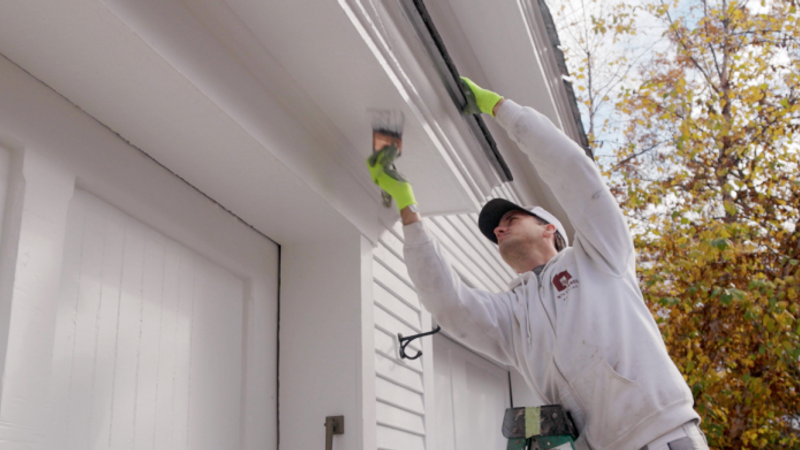 Running a successful painting company is as much about good business practices as it is good techniques with a brush. Painters Brooke Cambridge, Glenn Williamson, and Noah Kantor, along with designer Paula Gaull, share some useful pointers that have helped them run and market their businesses.
Tip: Quality paint and a solid design plan lead to a beautiful finish
Brooke Cambridge, BLC Painting located in Salem, Mass.: Great-quality paint and design come together when you're using a high-end product. Both are very important when it comes to the quality of the job, the outcome, and the long-lasting durability of the paint.
Tip: Consult with a professional designer
Brooke Cambridge: We offer a complimentary color consultation with our designer, Paula Gaull, for both exterior and interior projects. What that entails is a one-hour meeting with the client at their home to discuss the project and all of the details. Paula then sends us a very specific color schedule about what goes where, and then we discuss finishes, and what follows is the start of a beautiful relationship. I definitely recommend that other painting contractors consider working with a designer. I think it's a great benefit for our company and we're very lucky to have Paula as that person.
---
Tip: Stick with a brand you trust
Paula Gaull, New Leaf Redesign located in Marblehead, Mass.: A lot of people have this fear of going anywhere but white with color because white feels really safe. To be able to change how people feel about their most important space—their house, their home—and to be able to do it with color is a great thing. If you want to build your business, go with a brand that you know and understand and trust, because you want to be able to rely on every color in that fan deck. You want to understand how it's going to look when it's on a wall and the more you work with one brand, the more you'll understand how the colors work.
I love working with Benjamin Moore paints because I know what I'm going to get with them. I understand how the colors work with each other. And I understand the different palettes that Benjamin Moore puts out there. There are certain colors that I know will work with other colors because of the way they are packaged for designers. And that gives me a level of confidence when I'm spec'ing colors that things will work. I don't have to second-guess it.
---
Tip: Have a strategic advertising plan
Glenn Williamson, New Haven Painters located in New Haven, Conn.: My most recent strategy of advertising through Google is to try to elevate our ads above lead-generation companies. This helps us not have to deal with four or five contractors bidding on a project and the customer going for the lowest bid, and also broadens our name on the internet, which creates brand recognition throughout the local community.
Tip: Manage the job start to finish
Glenn Williamson: My business offers something that a lot of larger companies don't: The person who does the estimate manages the project and does the final walk-through. Homeowners like having the same manager throughout the whole project because there are fewer discrepancies. We're not working on a concrete wall on the side of a building—this is somewhere where people live. They might have kids or animals, and they want to be able to feel comfortable with you in their home. They want to be able to depend on you as their painting contractor.
---
Tip: Hire for character
Noah Kanter, Nth Degree Painting located in Winooski, Vt.: I have one full-time employee right now, and next week I'm taking on my second. So I will have two employees leading into the interior season. When I'm hiring a painter, I'm looking at character and past performance on jobs more than an actual knowledge of the trade. I just want someone to be able to show up happy and on time with a willingness to learn and be conscientious.
Tip: Analyze your environments and consult your local rep
Noah Kanter: Choosing the right paint is going to be a marriage of what the clients want to see and what the environment wants. A house that is buried in the woods gets a lot of moisture, so I don't want a flat finish there. On a house that gets a ton of sun and rain, maybe we bump the sheen up a little bit. I'm going to take the client's wishes into consideration, but also what those environmental factors are. If you're looking at a new type of job or a specialty circumstance that you haven't really spec'd yet, I'd say proceed with caution, talk to people at your local Benjamin Moore store, get a rep out, and read all of the product documents that will specify which primers go with which top coat, and how to build the best coating system for that substrate.