Sponsored Post
A Smart Way to Paint Cabinets and Built-ins
Nick May of Walls by Design describes the system his painters use to quickly and efficiently hand- and spray-paint cabinets.
Sponsored by Benjamin Moore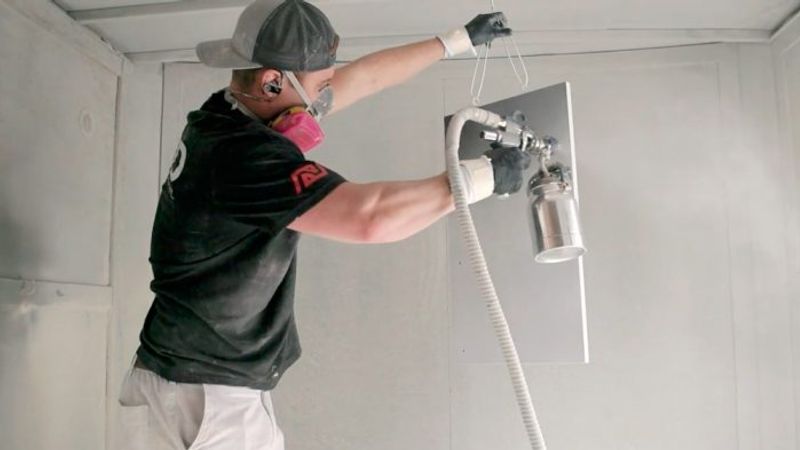 Nick May of Walls by Design in Denver, Colo., has been in the painting industry for over 20 years. In that time, Nick has identified a sweet spot for his company's business taking on between 35 and 40 projects a month—all painting cabinets and built-ins. This process takes special attention to detail and expertise to result in a smooth finish, both when painting by hand and spraying. Walls by Design has a unique but efficient way to get the job done.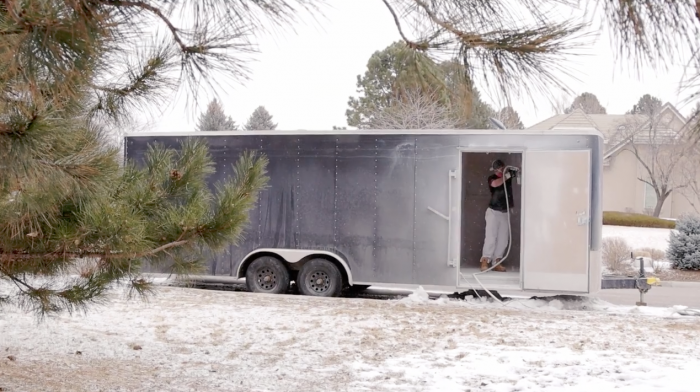 They spray-paint the doors and faces of cabinets in a modified trailer setup outside the home, and hand-brush and roll the boxes inside. Nick has found that the ability to bring transportable trailers that act as sanding and spray booths to each of his projects saves time that would otherwise be spent tenting off the interior of the home, which also means less intrusion on the homeowner's space.
The process starts by putting down protection on the floors and on top of the countertops, as well as protecting appliances. Then the team takes off and disassembles all the doors, drawer faces, and hardware, and labels everything by number. A map is drawn so that when the job is finished, everything can be put back quickly and it doesn't take hours to figure out which door goes where.
Surface prep involves the same process, whether working on the doors or the boxes. They are buffed and sanded, but not a heavy sand. They aren't trying to get into the wood, just trying to get into the finish.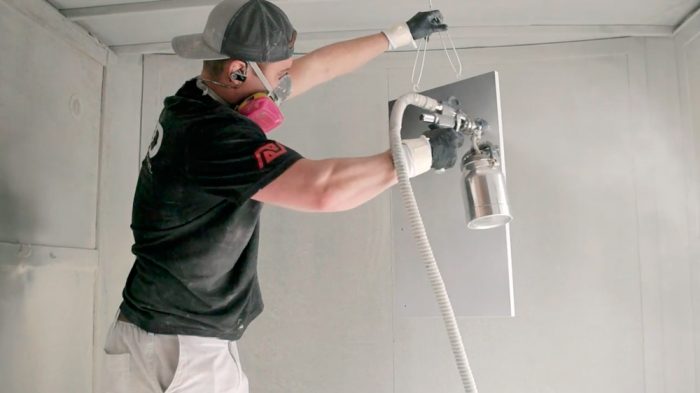 Then comes caulking any cracks or corners, and then it's time to prime. Walls by Design uses INSL-X Stix, a bonding primer by Benjamin Moore. They apply two coats of primer and then move on to finish coats using Benjamin Moore's ADVANCE. The product is low-VOC, levels out beautifully, and stays wet longer, which means it will minimize the amount of brushmarks or the stippling that you'd see once it's dry.
When Nick found that this efficient system resonated with homeowners, the demand meant he needed more and more painters. Walls by Design started with one and has grown to 12 painters who are able to paint with skill and confidence.
For a full list of products offered by Benjamin Moore, visit www.benjaminmoore.com