Sponsored Post
Tools & Materials
Final Air-Sealing for a High-Performance Barndominium
Watch Kyle Stumpenhorst of RR Builders air-seal penetrations that need to be addressed after other tradespeople come through and before the home is turned over to the client.
Sponsored by Loctite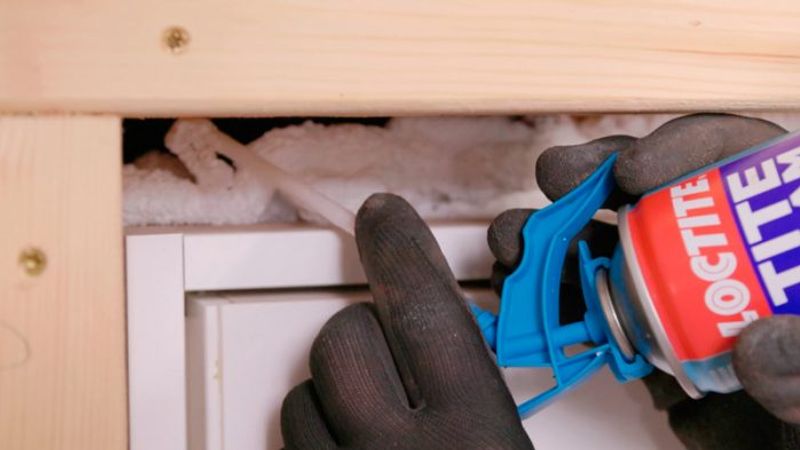 Today we're on-site at a high-performance barndominium build. We've had a lot of tradespeople come through the job site, and we now have a few penetrations that we need to seal back up with an array of Loctite TITE FOAM products.
1. Fill between the line set and the condenser unit
The first area we need to address is where the line set leads out to the condenser unit. This is a common problem area because there are usually multiple areas to seal back up—that's why I like to use TITE FOAM Gaps & Cracks, a high-density foam that's very flexible and does a great job filling in larger gaps. TITE FOAM has great adhesion, is UV-resistant, and is paintable, so when I'm done, I can cut off any excess and paint it to look good. Make sure to shake the can vigorously for at least 30 seconds before you use it.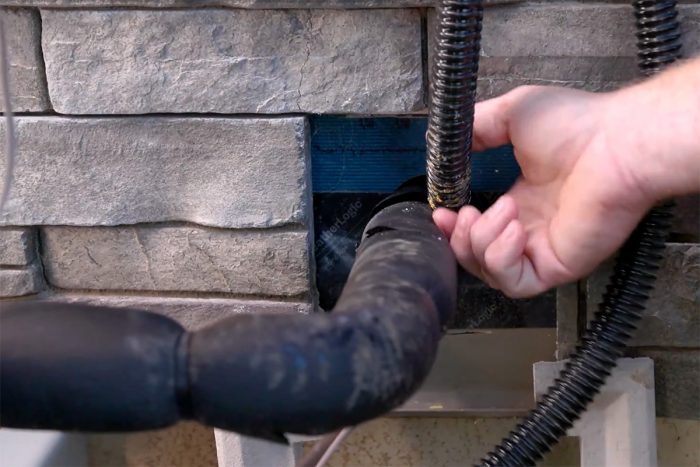 2. Fill a large gap above the door
Our walls are usually constructed prior to the slab being poured; in this situation, the client had the slab lowered an inch, which then left us with a large, unwanted gap above this exterior door. You might think using a big gap filler is the right choice, but here we use TITE FOAM Window & Door, because it will not expand and bow the jambs.
Because it's such a wide gap, don't fill it all in one pass. I like to run a couple of beads of foam down low to build up a little bit of a foundation and something for the additional passes to connect to.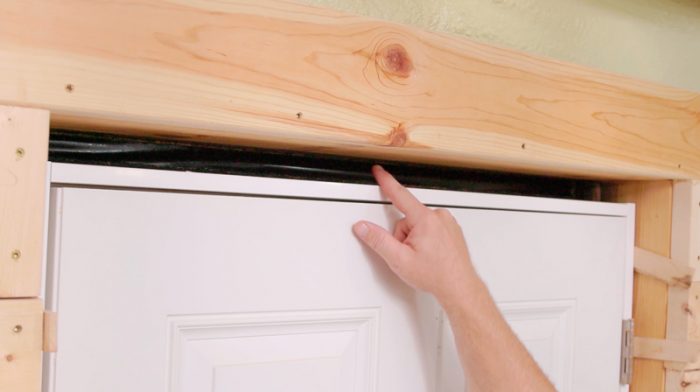 3. Sealing plumbing pipes in the attic
Up in the attic space, there are a couple plumbing pipes that run out the sidewall for ventilation. We'll seal these up with TITE FOAM Big Gaps. Space was a little tight around one of the pipes, so to get a better air-seal we cut back some of the foam to make more surface area for the foam to adhere.
TITE FOAM Big Gaps works well for this application because of its durability and flexibility where there might be some movement on this exterior wall. Plus, up in the attic we're not so worried about the final appearance of the foam; we want the foam to fully air-seal the area, so applying a bit extra will allow it to continue to expand and fill in all those little voids.
---
RELATED STORIES