Sponsored Post
Thoughtful Drywall Corner Bead Products and Application
On this Habitat for Humanity build, Myron Ferguson discusses different types of corner bead and how to install them for a clean and professional finished product.
Sponsored by Trim-Tex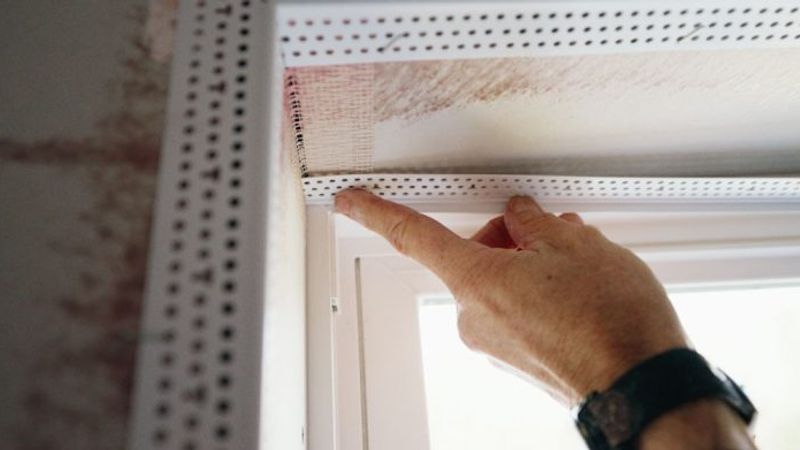 Today, we're at a Habitat for Humanity house in upstate New York where I've just finished putting the finishing touches on my drywall work using Trim-Tex products. On all the outside corners inside this house we wanted to use a corner bead that is easy to install and finish, but also something that is very durable. So that's why we chose a standard vinyl Trim-Tex corner bead.
Attaching corner bead
I attach the corner bead with Trim-Tex 847 spray adhesive. I apply it to the surface of the drywall, and then to the back of the bead, but you could just apply two coats on the drywall. Then I put the bead in place and press it tightly, and staple it every 6 in. We're only attaching the corner bead to the drywall—there are no nails or screws going through the drywall and into the wood. That would cause problems with edge cracking if the house were to settle.
Window drywall returns
On all of our windows we use two Trim-Tex products for drywall returns. We use a standard corner bead on the outside edge, and against the window we use Trim-Tex Tear Away L Bead because it actually tucks behind the drywall. When the drywall butts against that vinyl, we don't have to worry about any condensation or anything. In addition, the Tear Away L Bead has a raised edge that protects the vinyl of the window. So as I'm taping, the compound is not sticking to that vinyl, and when I'm done taping and sanding, I simply peel that tear-away edge right off.
Tricky ceiling angles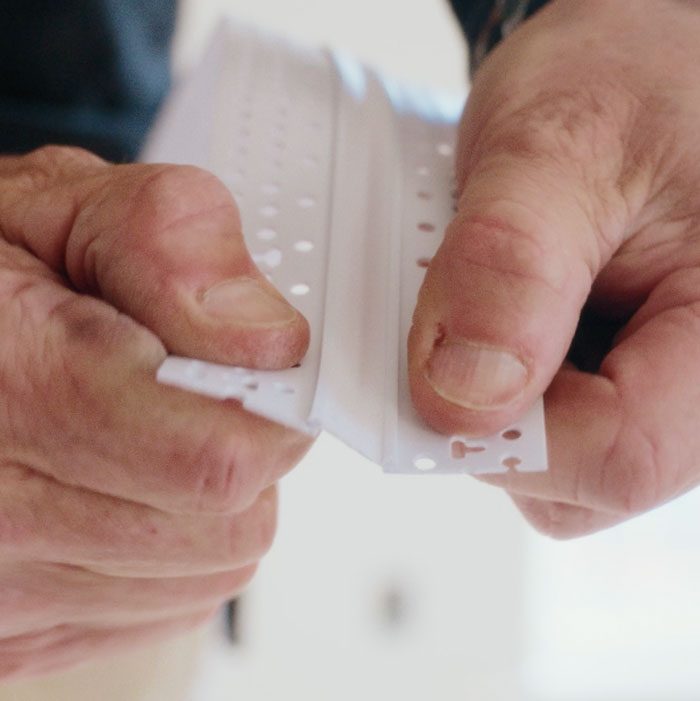 On the second floor of this house, which is an older, Cape-style home, we have a lot of off-angles where the ceilings meet the sloped wall, so we use the Trim-Tex Magic Corner. I snap a line on the drywall first and install the bead to that line. It's installed in a similar fashion to the regular corner bead with spray adhesive and staples.
The Magic Corner is actually an expansion-type bead. The very center is rubber, which needs to be kept clean of joint compound so that if the building moves and that center twists or stretches a little bit, nothing will fall out.
To learn more about Trim-Tex and the products they have to offer, visit www.Trim-Tex.com.
---
RELATED STORIES