Video Series
Project House Video Series: Wood-Floor Repair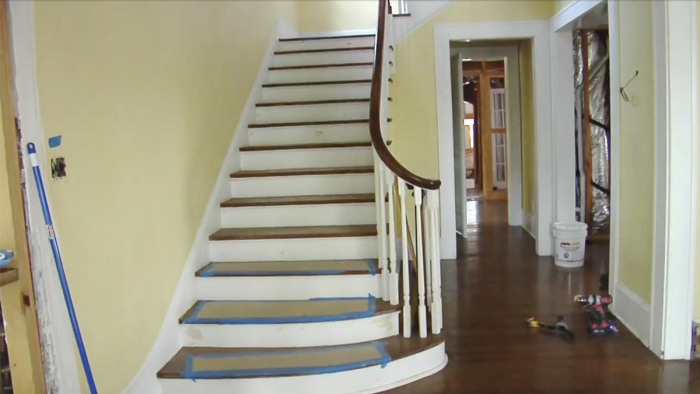 Restoring wood floors is not as simple as grabbing some oak from the lumberyard, replacing the damaged parts of the floor with the new, and then patting yourself on the back for a job well done. In this video series, restoration expert Scott Sidler shows FHB editorial director Justin Fink that the job is a little more complicated than that. In these four episodes, Scott will demonstrate how to prep the subfloor, remove and install floorboards, find wood for your own restoration project, and much more.
Scott and Justin begin the series with an explanation of why this floor restoration project isn't as simple as grabbing new wood and installing it—finding the right wood for the job is a challenge. When restoring old buildings, the wood the initial builders used is most likely going to be completely different from the wood you might find at a lumberyard. The differences in age, treatment, grain, and knot and heart content will all affect your choice of lumber—you don't want the patch job to stick out like a sore thumb. If someone can point to where on the floor the repair was made, the restoration has failed. In order to blend the new wood with the old, Scott shows how to use a multitool to cut the floorboards out and how to use a beater block to fit the new floorboards into place. If the initial builders didn't leave extra wood stored like this project's previous builders did, a brief tour of Scott's local salvage yard shows what you should look for in the salvage yards near you to find material for your restoration projects.
If you're tasked with restoring the floors of an old building, or you simply have damaged your floors and want to replace them, the skills Scott shows here will help you do whatever you need. The hardest part of this entire process is finding replacement wood that matches your old wood well. Once you've accomplished that, it's all about fitting in each plank and squeezing the tricky last floorboard into place.
Read the companion article: Invisible Repairs for a Hardwood Floor (FHB #242)