Design
Cordwood Masonry Sauna
See how one builder constructed an outdoor sauna made out of cordwood masonry.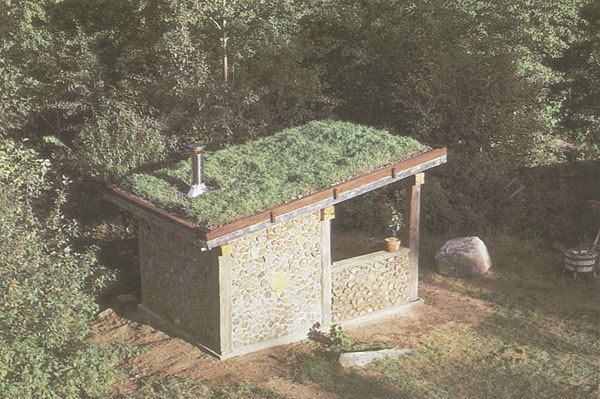 Taking a cue from the beaver, I built my sauna of very short logs (8 in.) called "log ends." I laid them up widthwise in a wall, like a cord of firewood, and held them in place with mortar. For the cordwood I was lucky to find a load of 75-year-old split-rail cedar fencing. The cedar had finished shrinking decades ago, and I eliminated mortar shrinkage by adding sawdust to the mix. This got rid of the worst problem in cordwood construction: gaps and cracks. Fiberglass is used as a thermal break in the mortar joints. I capped the sauna with a sod roof (below) to keep the heat in. A structure of 8.in. by 8-in. timbers holds it all up . It works beautifully and cost me, including a $50 used stove, $930 plus 240 hours of work.
To see the original article with more photos of this sauna, click the View PDF button below. 
View PDF